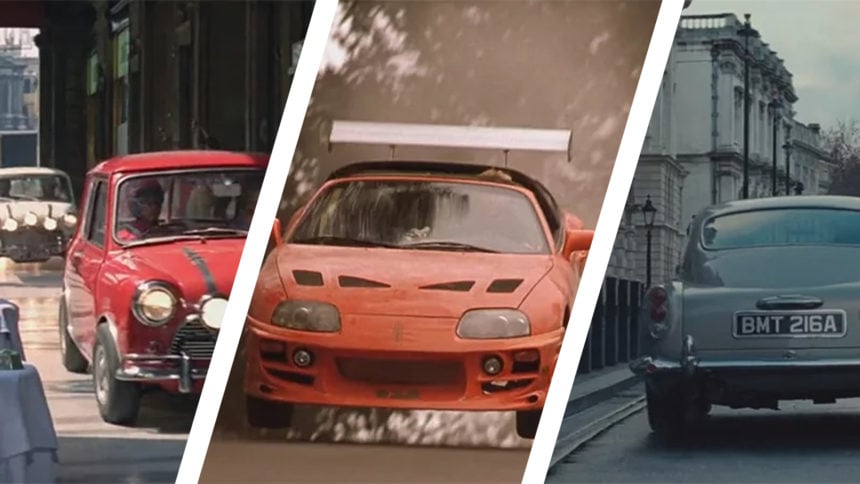 A little while ago, GTPlanet reported on a poll of the greatest movie cars of all time.
It was a survey that Hyundai commissioned to find the public's favorite movie car, timed to coincide with the Veloster's appearance in Ant Man and The Wasp.
The results raised many eyebrows. Aside from the faintly obvious top two, some of the entries on the list made us wonder exactly how they'd got there. Some were cars that weren't even that significant to the film they were in, and one car had never even been in a film.
Our community seemed to agree, suggestion several alternative and more deserving cars in the discussion thread. That gave us an idea: we'd make our own poll on the best movie car of all time.
By combining the original results with suggestions from GTPlanet, we came up with a long, long list of cars. Not all necessarily deserved to make the cut so we trimmed this down with some judgment calls on what qualified as significant. Almost all of the cars that made it through rate at four stars or better on the Internet Movie Cars Database, for vehicles that play a significant part of the film's plot, with some exceptions.
But we needed to make the list smaller, so our members got to voting. This created a final shortlist of 32 cars, which we've advanced to a public vote on Twitter: The World Cup of Movie Cars.
The premise is simple. There'll be a group stage and then knockout matches. We've seeded the cars according to the votes received and placed them into four-car groups. These go to a public vote and the top two cars in each group make it through to the knockout round.
After that it's a straightforward head-to-head. The winner of each group will face a runner-up from another, and the winners of each knockout poll will advance to the next round. There'll be four rounds of knockouts culminating in the final match to decide the winner. We'll then crown that car as the greatest movie car of all time and winner of the 2018 World Cup of Movie Cars.
You'll be able to find and vote in each poll in this post as it goes live, or on the GTPlanet Twitter account.
We need to know the best movie car of all time, so we're kicking off the #WorldCupOfMovieCars! Get ready to vote on each quartet in this thread! https://t.co/nNooWIgBOP

— GTPlanet (@GTPlanetNews) October 3, 2018