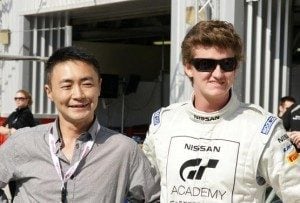 Before the
Gran Turismo 5 Time Trial Demo
was released to the public, it was open to a few members of the press and special VIPs involved with the
GT
series. While their hot laps and replays were taken offline when the leader boards were reset, they live on thanks to more videos via
TaxiGamer
. Below you'll find clips of
Kazunori Yamauchi
and the first GT Academy winner,
Lucas Ordonez
. Six-time WRC champion
Sebastian Loeb
was also spotted in the rankings, though I can't find any video footage of his lap at the moment. If you have it, please share the link below!
Kazunori Yamauchi – Normal Car – 1'50.080
Lucas Ordonez – Tuned Car – 1'37.499
More Posts On...
The original comments for this post are no longer available.