During day two of the 2016 PlayStation Experience held last Sunday, president of Polyphony Digital Kazunori Yamauchi held an interview, focusing on virtual reality and achievements so far accomplished within the game.
In the background, a TV runs through a demonstration of the game for the duration of the video. It's on here (around the 10:20 mark) we spotted two curious instances which may suggest completely new features could soon be implemented into GT Sport.
The first photo down below seems to show some sort of automotive wind tunnel, often used by car manufacturers for testing aerodynamics in different conditions. Though the wind tunnel may just be yet another scape for photo enthusiasts, it could also have completely different purpose, one which tuning enthusiasts would appreciate. We have already seen one in a GT game before, after all: it arrived alongside the X2010 in GT5 years ago, but only in a demonstration video.
The following photo presents what seems to be a chassis dynamometer, connected to the recently-revealed Ford Focus Gr.B Rally Car. Though it is not visible on the photo, both wheels of this all-wheel drive machine rotated accordingly. Chassis dynamometers are used to measure a car's power output to the driven wheels.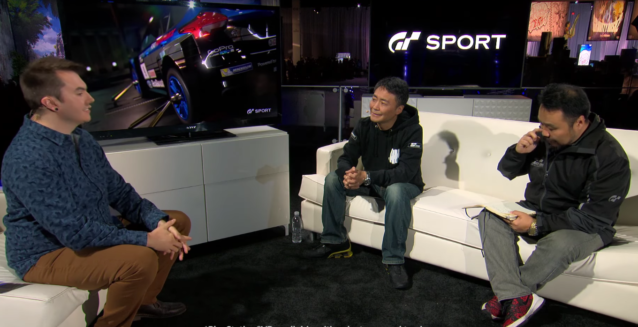 From what we know so far it is hard to tell whether these features will appear in GT Sport as anything more than eye candy, nor how tuning and the approach to car modifications in general will be handled.
Still, considering the novelty of these features if they were to be included, we'll definitely be on the lookout for further information on both.
More Posts On...