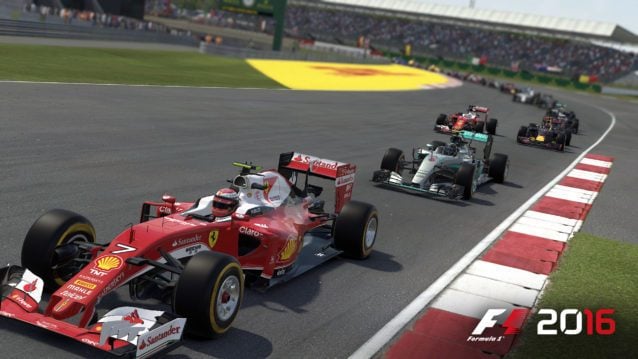 A new patch for F1 2016 has been launched, mainly focusing on polishing technical aspects of the game. The patch introduces significantly fewer changes than the previous update, but the importance of improving the game's stability are no less important.
Here's the complete list of documented changes:
Updated vehicle appearance for Mercedes, Red Bull, Ferrari, McLaren, Manor, Renault, Force India and Toro Rosso
Adjustments to relative performance of teams and drivers based upon 2016 results so far
Stability improvements for all game modes
Various multiplayer fixes
Various graphical bug fixes
Various other bug fixes
We'll keep an eye out for more news from F1 2016; in the meantime, stop by our F1: The Game sub-forum for more analysis and discussion!
See more articles on PC.