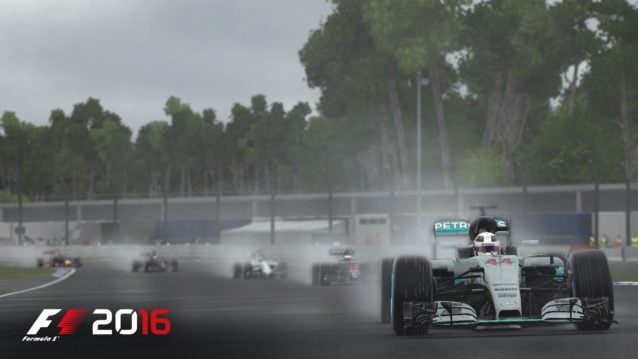 F1 2016 is a mere day away from launch. Codemasters' latest iteration in their long-running franchise promises the return of features in previous games, whilst bringing in some new additions. Here at GTPlanet, Micheal Leary (you'll probably know him as Terronium-12) and I have bashed our heads together and listed the top 5 features we can't wait to try out when the game releases. These are listed in no particular order.
Manual Race Starts
Many people believe an F1 race can be won from the first corner. In previous versions of Codemasters' F1 series this was certainly not the case. AI blasted away usually and it would take a lap or two for the race to really take place. This year though, it's different. You can be the Hamilton in the race, blistering past a few cars ahead; or conversely the Webber, dropping positions like flies. Races now feel lively from the off-set, and it totally changes the game and how to approach your strategy from the first light.
Car Upgrades
Ah, Manor. If races were won based on livery design you'd certainly be right up there but unfortunately that's not how Formula 1 works. In recent Formula 1 games, Manor don't really get much slack either. To be competitive you'd either have to be a modern-day Senna or dip the difficulty to actually have a race — but worry no longer, for car upgrades are back.
The joy of taking a team from zero to hero is possible thanks to each season not just feeling like it takes place in a digital vacuum where race engineers are irrelevant. The more you race, practice and qualify with your team, the better you get. It'll certainly make career mode more interesting in the long run, which is a welcome return.
Avatar/Helmet Customization
Formula 1's current world champion is a character; whether you like him or not, he is definitely unique. He understands identity is everything in what is considered to be the most iconic motorsport in the world.
Somewhere along the way, Codemasters decided to drop the option to create how your own driver looks and what helmet they wear, opting for a more basic design that the user had no control over. This year though, you can customize what you look like in-game and it adds to the immersion. Having more than a name attached to your career driver is important to keep you feeling like you are a real F1 pilot. A welcome feature in F1 2016.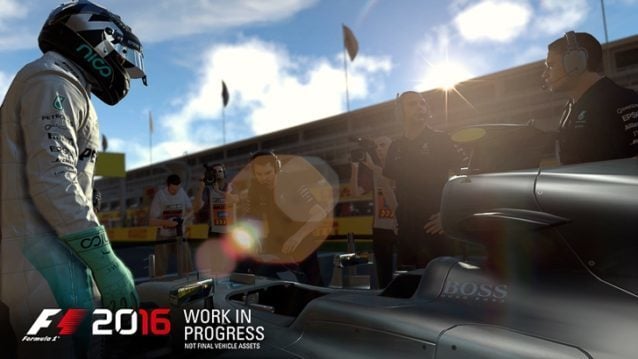 Time of Day Editor
Due to the many factors involved in planning an F1 race, you don't usually see races taking place in anything but the daylight or nightlight to attract the best possible audiences at the best possible time. Motorsport requires the most exposure possible after all. In F1 2016, every track can have the time of day actually change. It's not a huge deal, but I bet you perhaps wondered how an F1 race would look in Singapore during the day. This feature was in Project CARS so it isn't a unique game-changer but a nice inclusion nonetheless.
Online Multiplayer Championship
Doing a single race in multiplayer can be intense: losing out on a narrow first place is one of the worst feelings a racer can have. However, in F1 2016 online multiplayer can now focus on the most important aspect of the real-life motorsport: the World Championship. Racers can take part in the full championship calendar against other players, whether they be friends or rivals. Once and for all, you and your racing friend of choice can see who is truly the '#1 driver' when it comes to F1. This will provide a nice change of pace from racing against the AI.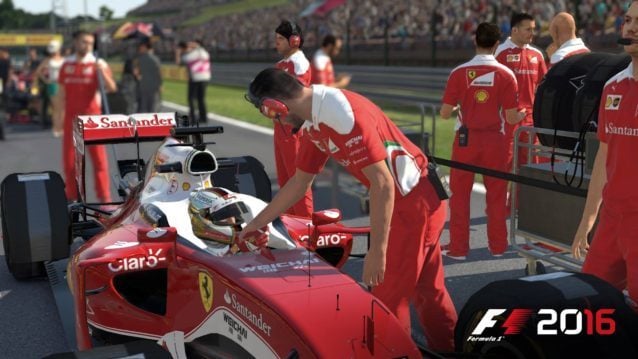 That rounds off our top 5 things we can't wait to try out in F1 2016. There were some features we didn't list of course, but we feel these 5 give reason enough to give Codies' latest effort a try. Why not jump over to our F1 2016 sub-forum and share your own favourite features of the game?
As mentioned at the start of the article, F1 2016 launches tomorrow, August 19, on the PlayStation 4, Xbox One, and PC platforms.
See more articles on GTPlanet Lists.