F1 2021's free content updates start today, with the addition of a new circuit and a new car — though hopefully a car you rarely get to see.
Today's update is the first of three that will fulfil a pre-launch promise from Codemasters, with two more scheduled for later this year. It fills in one of the blanks currently in the game for the real world calendar, adding the Algarve International Circuit — also known as Portimao — to the title.
The circuit in Portugal was one of the major changes to the 2020 season. With many races postponed or cancelled entirely, F1 needed new events to fill out the schedule and legitimize the season as a full championship — and we'd expect it kept the TV contract signees happy too.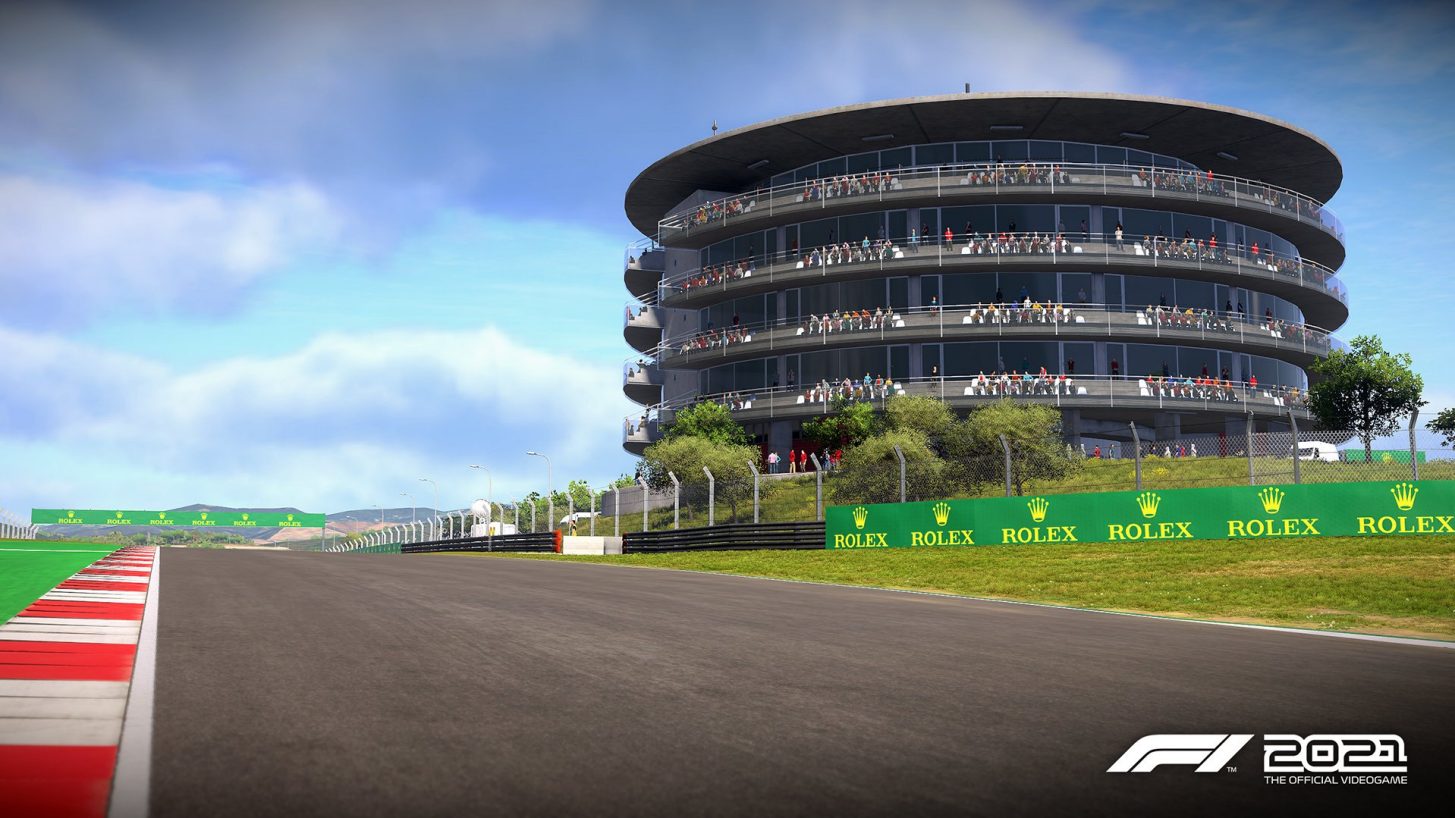 Despite relatively little F1 action in its history, Portimao has hosted the cars for testing and the high-speed FIA GT Championship calendar. Along with its location in mainland Europe — convenient for all the teams — it made perfect sense as a venue.
The circuit's rolling hills and bends proved a challenge for many drivers, but not for Sir Lewis Hamilton who took the victory and in doing so passed Michael Schumacher's all-time record of 91 race wins. Hamilton subsquently won the race in 2021 as well — his 97th F1 win.
With today's update, Portimao is now part of all modes of F1 2021 — though players who've already passed it in their Career's current season will have to wait until it comes up in their next season, or head into another game mode.
In addition to Portimao, today's v1.010 update also adds the Aston Martin Vantage Safety Car. New for 2021, Aston Martin will split safety and medical car duties with Mercedes, with each brand picking up approximately half of the season's races.
Any incident triggering the safety car in Bahrain, Monaco, Canada, France, Great Britain, Netherlands, Singapore, Russia, Japan, Australia, Abu Dhabi, or — when it comes to the game later this year — Saudi Arabia will now see the green Aston Martin Vantage peeling out of the pits to control the pace.
The update also brings new performance data to the cars, resulting in a leaderboard wipe, while a controversial update to the handling model isn't available yet but is scheduled once "the AI retraining" is complete. This version of the handling model has in fact been sent to official F1 Esports drivers, causing significant disruption in other esports events in which they participate.
There's more to come too, with Codemasters releasing details of further updates. October will see the Imola circuit — Autodromo Enzo e Dino Ferrari — added to the game, while the new Jeddah Street Circuit in Saudi Arabia will come along in November. That update will also add the 2021 F2 season cars to the game.
If that wasn't quite enough, there's also a free trial version of F1 2021 now available on PlayStation and Xbox consoles. This will allow players to race the first two chapters of Braking Point, F1 2021's story mode, as well as running a weekend in My Team, or run a full solo GP at Monza.