Big changes are coming to Ferrari based on a report from its Capital Markets Day.
The biggest of these announcements — literally — is an SUV. Yes, you are reading that correctly. Ferrari will resist the red-hot crossover market no longer, aiming to join sometime between 2020 and 2022.
The name is a bit of a mouthful though. Called the Purosangue (pur-song-way) it means thoroughbred in English. For a company that prides itself on the Prancing Horse, this is honestly a perfect name. However, we suspect it'll end up a collection of letters and numbers at its launch.
As far as the elephant in the room, no Ferrari making an SUV does not dilute the brand. If anything it actually helps the brand out considerably.
Posh SUVs are increasing in popularity. Even standard SUVs have a company like Ford doing away with its passenger car lineup in the US. This means these vehicles sell like hotcakes and really boost the profits a company brings in.
For Ferrari, this means more funding for its supercars and race programs.
Due to this potential influx of money, Ferrari has an even more impressive roadmap for the next five years.
For starters, it will create a new supercar that slots in above the 488. With a new hybrid drivetrain and a brand new double-clutch gearbox, it'll focus on outright performance. This new car will also share its platform with the 488 replacement.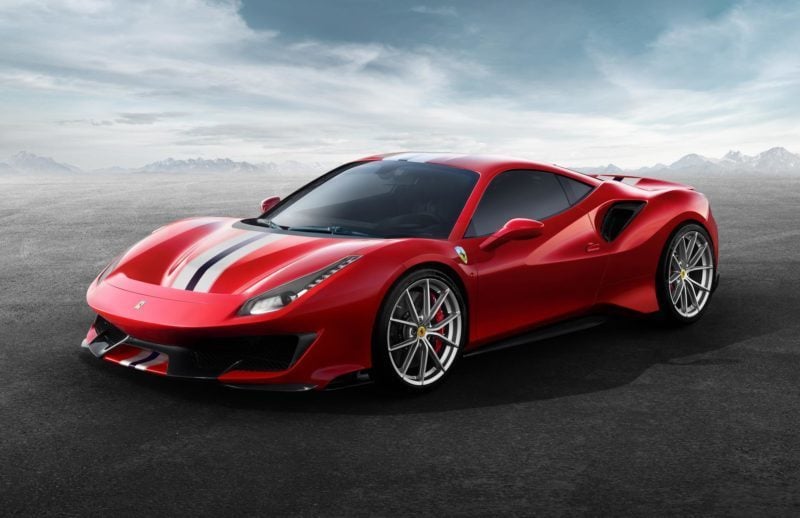 As for that car, it will also use a hybrid drivetrain. However, instead of focusing on performance, it will instead ramp up the driving enjoyment.
Both cars will undoubtedly have more than enough performance to spare. Either way, two new mid-engine Ferraris in the next five years is pretty exciting.
As for what will power these cars, that's currently a bit of a mystery. In an interview with Road & Track, Ferrari's head of marketing Enrico Galleria gave out one potential detail. Ferrari is currently working on a new V6 for its model range.
Mate a high-output V6 with a hybrid system and that really piques our interest.
Galleria also told Road & Track that a LaFerrari replacement is a ways off too. According to the interview he suggested that we wouldn't see one until 2022 at the earliest. This means the car to slot above the 488 will be the brand's halo supercar — at least for a little while.
Finally, to cap it all off we found out about the Icona line from Ferrari. While the details are still a little sketchy it seems like it will focus on classic designs from the company's past.
It's first two cars are the Monza SP1 and SP2, which you've already seen in both official and leaked forms. What's next though looks like a secret, but with so many iconic designs to choose from we are looking forward to the next model.
Ferrari still probably has a few more tricks up its sleeve too. We will just need to wait and see what those are.
More Posts On...