Thanks for helping I've also unpacked data and modified parameters inside Driver3d.ini repacked and deleted old data.acd but nothing changed.
question for the camera guys, can a camera be made to follow a path instead of just being stationary in AC? so example duplicating the AI line, lifting it say 50m above the track, maybe scaling it outwards tad, (or better yer just make your own path) to create a helicopter replay view like ACC?
Look here mate
https://www.racedepartment.com/threads/track-cameras-a-tutorial.122836/
Watkins Glen International by LilSki has something like that.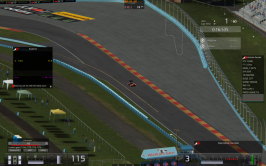 Last edited: