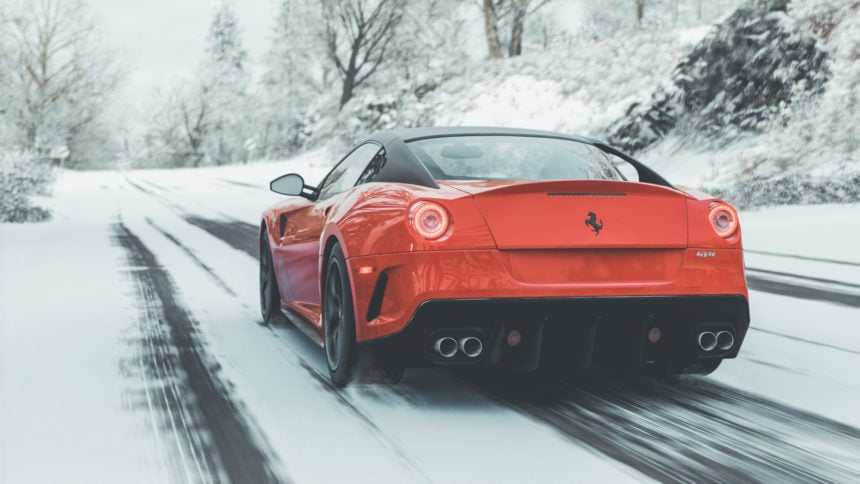 Forza Horizon 4 bagged another accolade last week. At The Game Awards, it beat out a lineup of 2018's best sports titles to claim the title of Sports/Racing Game of the Year.
Yes, racing titles were thin on the ground at The Game Awards this year. Instead of four- (or two-)wheeled competition, FH4 went up against the likes of FIFA 19, NBA 2K19, Mario Tennis Aces and Pro Evolution Soccer 2019.
It's a far cry from last year, where sister franchise Forza Motorsport 7 saw off Project CARS 2 as well as GT Sport. FIFA, NBA 2K, and PES were also nominees in 2017.
In the end, FH4 came out on top. It was the only win for the title — and the genre — as it lost out to the giant that is Red Dead Redemption 2 in the Audio Design category.
Accepting the award was Microsoft's Aaron Greenberg. Greenberg confirmed FH4 is the best-selling title in the franchise. That aligns with what we heard last month, that it had outsold any other racing title in Xbox history.
Earlier in the show, a new trailer for Fortune Island showcased what was next for FH4 players. The new expansion arrives this Thursday, December 13, and Greenberg promised the team is "just getting started."
Congratulations to Playground Games and Microsoft on the win.
Featured image courtesy of Moglet.
More Posts On...