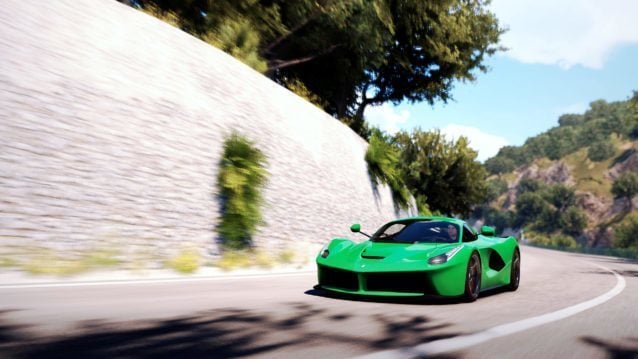 Big savings have again arrived for the Forza series for Xbox Live Gold members. In this week's Deals With Gold, Microsoft has combined Forza Motorsport 6 and Forza Horizon 2 (the Xbox One version) into one bundle, along with other content such as Car Passes and a VIP membership for sale separately.
Available at a discounted price of $36, the FM6 and FH2 bundle offers a 60% saving off the regular price of $90. Additionally, the Car Passes for both games have also received a discount. The FM6 Car Pass costs $7.50 and the FH2 Car Pass is on sale for $5. To wrap it up, The VIP membership for FM6 is 75% off and can be purchased for $5. All prices are in USD.
The two contrasting titles — an open-world driving game paired up with a track-based racer — offer a cheaper entry to the series before the next circuit-focused installment arrives. Forza Motorsport 7 is expected to be unveiled at E3 this June, and will be the first Forza title available on Project Scorpio (it even helped shape the new hardware).
As is usual for the Deals With Gold program, the sale goes on for a week and ends on May 1, so you have a bit of time remaining to pick up the duo of Microsoft's biggest racing games.
See more articles on Deals With Gold, Forza Horizon 2 DLC, Forza Motorsport 6 DLC, and Sales.