Early last month McLaren-Honda revealed its entry into the world of esports, known as World's Fastest Gamer. Partnered with peripheral manufacturer Logitech, WFG aims to help the F1 team find the ten fastest gamers in the world.
Since the original announcement and subsequent reveal of rFactor 2 hosting a four-event-long qualifying program, details were scarce. McLaren has now broken the silence, sharing details on rounds one and two of the competition.
Forza Motorsport 6
The first round of the WFG competition will use Forza Motorsport 6. Hosted in partnership with CJ Wilson Racing, players can head to the TORA registration page for the necessary details. Fans of the series will recognize Wilson's name, first attached to Forza 4's "King of the Track" challenge in 2012.
Registration for the "CJ Wilson Racing 570 Challenge" is now open, with a qualifying round beginning July 3. Featuring the McLaren 570S Coupé in GT4 spec, players will participate in a five round championship. At the end of the championship, the winner will move on to be one of 10 participants in the WFG event.
The five round championship runs until August 29 according to the following schedule:
Round 1, July 11: Daytona – Sports Car Circuit (10 laps)
Round 2, July 25: Sebring – Full Circuit (8 laps)
Round 3, August 8: Road America – Full Circuit (8 laps)
Round 4, August 22: Sonoma – Full Circuit (10 laps)
Round 5, August 29: Road Atlanta – Full Circuit (12 laps)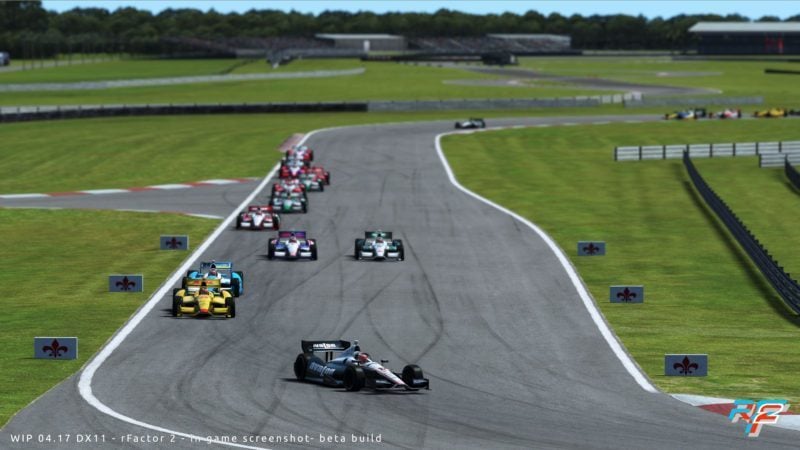 rFactor 2
As previously revealed, rFactor 2 will host another round of the competition. New information confirms players will get behind the wheel of a "soon-to-be-unveiled race specification McLaren GT car".  This could mean players will get their hands on a similar GT4-spec 570S, or something else entirely.
Regardless, Circuit Park Zandvoort will play a role in the four rounds on August 20.
Beginning August 1 players will be required to head over to Studio 397's website to register. Following that, players will take part in a time trial and the fastest 20 participants will advance to one of the four qualifying rounds.
As before, the driver with the most points scored will qualify for the grand finale at the McLaren Technology Centre in December. Combined with the Forza Motorsport 6 competition, this brings the participant count up to two.
The four round qualifying concludes on September 3 according to the following schedule:
Round 1, August 13: Silverstone GP
Round 2, August 20: Zandvoort
Round 3, August 27: Silverstone International
Round 4, September 3: Silverstone National
Details on the two other qualifiers are expected later this summer. McLaren has kept mum on the platforms, outside of confirming one of the events will indeed utilize a mobile game. As for the six other driver slots, a panel of gaming and motorsports experts will select them outside of the qualifiers. McLaren hasn't named any of these pre-selected players yet, but look to recent esports results (Vegas eRace, ForzaRC) for likely hints. Stay tuned for more news on World's Fastest Gamer.
See more articles on Logitech, McLaren, McLaren-Honda, rFactor 2, and World's Fastest Gamer.