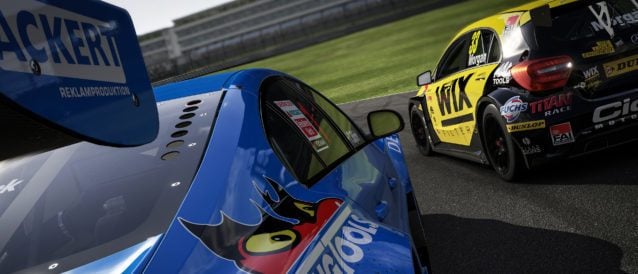 As Sony and Microsoft both continue to challenge the idea of traditional console experiences, Turn 10 has released the latest batch of info in the latter's campaign. Forza Motorsport 6: Apex (first officially announced last month) is a cut-down, "curated" version of the expansive Xbox One title launched last year. As it turns out, those looking to get a taste of the game have only one more week to wait, as it will be launching in Open Beta status next Thursday, May 5.
Shorn of many of the 500+ cars available in the console version, Apex will launch with 63 fully-detailed models covering a broad range of eras and disciplines. Six track locations, with over 20 variations, will be a part of the package from day one. A new gameplay mechanic known as Race Points makes its debut, with T10 only saying that players will be rewarded by challenging themselves with higher difficulty settings or fewer assists. In the absence of a more traditional progression system, this may just be a stand-in for the tried-and-true Credits, however.
Sadly, the game will not be launching with wheel support, though Turn 10 remains committed to including it in a future update, after T10 head honcho Dan Greenawalt said as much on Twitter.
In addition to peripheral support, Turn 10 has announced plans to include other features integral to the PC platform over the course of the summer, such as the ability to disable V-sync and an in-game frame rate counter. While the console version runs at a locked 1080p/60fps, Apex supports up to 4K resolution, with no upper value on frame rate announced yet.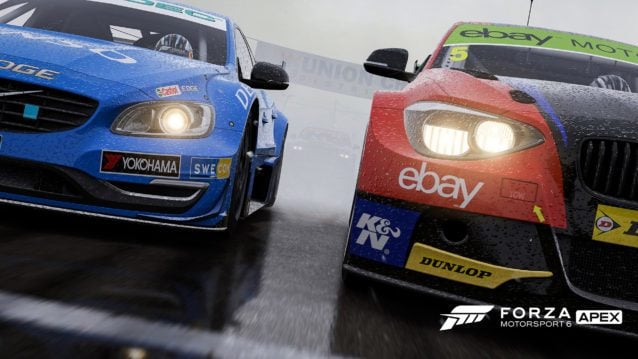 Minimum and suggested system specs have been released, requiring pretty beefy hardware to run the highest resolution. Note that all 3 setups require Windows 10, DirectX 12, and 30GB of hard-drive space:
Minimum System Requirements:
Processor: Intel Core i3-4170 @ 3.7 Ghz
GPU: NVIDIA GeForce GT 740 Radeon R7 250X
RAM: 8GB
VRAM: 2GB
Recommended (1080p at 60fps):
Processor: Intel Core i7-3820 @ 3.6 Ghz
GPU: NVIDIA GeForce 970 Radeon R9 290X
RAM: 12GB
VRAM: 4GB
Ideal (4k @ 60 fps):
Processor: Intel Core i7-6700K @ 4.0 Ghz
GPU: NVIDIEA GeForce GTX 980ti Radeon Fury X
RAM: 16GB
VRAM: 6GB
Unfortunately (and rather confusingly), the game will be launching without online multiplayer, nor the much-vaunted livery editing system. Apex seems more like a small proof-of-concept than a dedicated entry into the crowded and competitive PC racing genre, then: a taster before future entries in the franchise release on both PC and XB1 simultaneously. That will start with Forza Horizon 3, scheduled to appear for the first time at E3 next month.