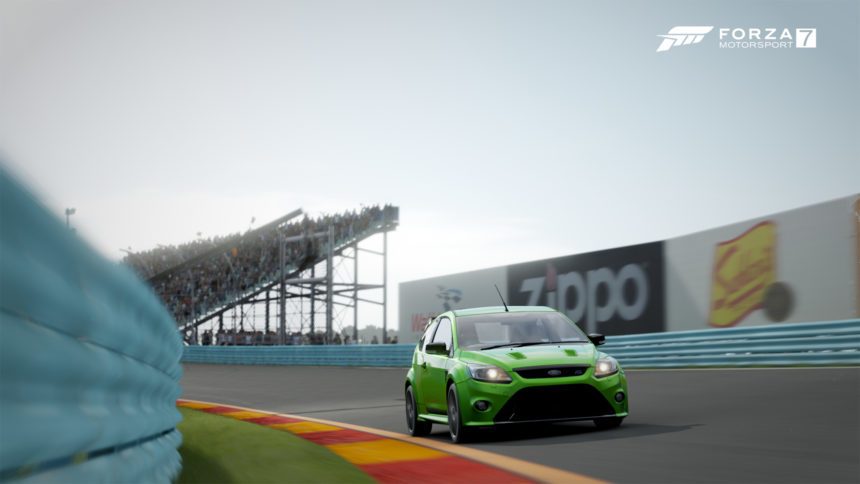 It's that time of the week: Forza 7's Specialty Dealer stock has cycled anew. Veteran players will be more than familiar with this week's lineup as it mirrors that of week 11. This marks the final week before the cycle begins again, so let's take a closer look.
Up for grabs is the BMW M4, Ford Focus RS, and Pagani Zonda Cinque.
Specialty Dealer Update: April 15
2014 BMW M4 (Rare +270; 155,250 cr)
2009 Ford Focus RS (Uncommon +121; 70,150 cr)
2009 Pagani Zonda Cinque Roadster (Legendary +2,475; 1,457,500 cr)
Succeeding the E92 M3 before it, the new Bimmer has some big shoes to fill. Luckily it does so with a twin-turbocharged inline-six with 425hp powering the rear wheels. 0-60mph takes a little under four seconds and the muscular Bimmer will charge forward to a top speed of 190mph.
Developed in Germany, the Ford Focus RS is next on the list. For a hot hatchback, the RS isn't a car you'd want to underestimate. With 300hp going to the front wheels, the Focus won't waste any time showing its wilder side. Of course, there's also that signature engine note courtesy of the inline-five; it may not have as much power as the M4, but it will certainly sound the part.
Finally, there's the Zonda Cinque Roadster. As the most expensive on the block, it goes without saying the Zonda is something special. With a 7.3-liter naturally-aspirated V12 onboard, the Italian hypercar generates a serious 678hp. The limited-run Pagani slingshots to 60mph in 3.4 seconds and on to a top speed of 217mph.
As usual, this week's stock will only be around until the next reset. You'll need a hefty bit of bank for the clean sweep, 1,682,900 credits to be exact.
More Posts On...