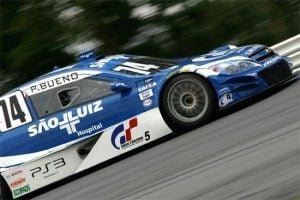 Brazil loves motorsport, but they've had to wait just a little bit longer to finally get their hands on Gran Turismo 5. It's finally out today (December 7, 2010), but there probably won't be a big rush on stores for the game, considering PlayStation 3 consoles cost nearly $1,200 in the South American country due to local taxes and fees. Regardless, thousands of you visit GTPlanet from Brazil every day, so there is definitely a strong fan base in the country looking forward to GT5. Enjoy!
Sony is also making an effort to build up hype in the country, announcing GT5 sponsorship for Popo Bueno and his car in the Brazilian Stock Car series. Thanks to Rodrigo (in Brazil, of course) for the tip!
More Posts On...
The original comments for this post are no longer available.