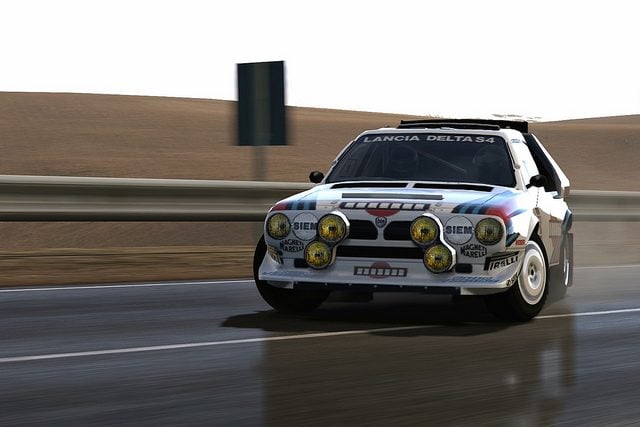 Fire up Gran Turismo 5 and you'll be prompted to download another new update, version 1.03, weighing in at 149MB in size. No information has yet been released about exactly what this update contains (though the official PlayStation blog hinted at incoming damage tweaks earlier today, thanks @hankolerd), and GT5's online servers are currently offline until 11:00PM EST. I'll update this post as soon as more solid information is made available.
UPDATE: The servers are back online and an in-game news notice has been posted, but it mentions nothing of exactly what changes v1.03 contains. However, as can be seen in the online "My Lounge" options for an online race, a new "Mechanical Damage" setting is available for the event with three settings, as described by the scrolling information bar on the bottom of the screen:
"None" – No mechanical damage.
"Light" – Mechanical parts can be damaged, but will "automatically be repaired after a short time has passed."
"Heavy" – Mechanical damage will be more severe, and can only be repaired by making a pit stop. Damaged parts will be indicated with on-screen icons.
Photomode image by NISM0_SKYLINE.
See more articles on GT5 Updates and GT5 Version Update Announcements.