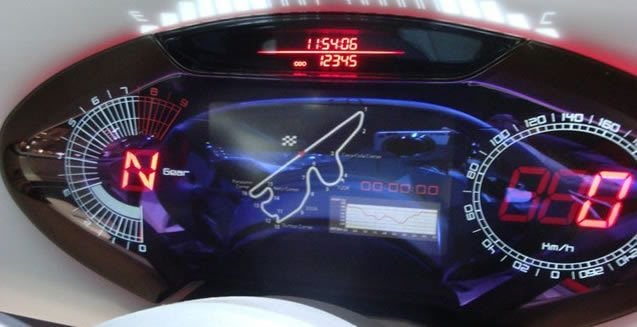 Here's some of the first news to come out of the Tokyo Auto Salon 2010: Polyphony Digital has partnered with auto technology company Denso to develop a "GPS-track day unit", one of which will be included in the new Toyota FT-86G. It works by monitoring your position as you put in hot laps around a real-world track (which is also in GT5, of course). Pull the memory card out of your car and plug it into your PS3, and the data collected will be used to reconstruct your lap within the game. From there, you'll be able to watch your replay or compete against yourself by loading the replay as a "ghost" car.
According to MotorTrend, Polyphony and Denso's GPS unit was tested in a race-spec Lexus IS-F at the Nurburgring last October (probably during Yamauchi's VLN race). MotorTrend editor Peter Lyon was also able to confirm that a "3D version" of GT5 will be available "as soon as 3D TVs become available on the market," (Sony's 3D TVs will be available this summer).
Thanks to Snaeper for sending this in!
See more articles on Data Logger Visualization, GPS Track Day Unit, Polyphony Digital, and Tokyo Auto Salon.