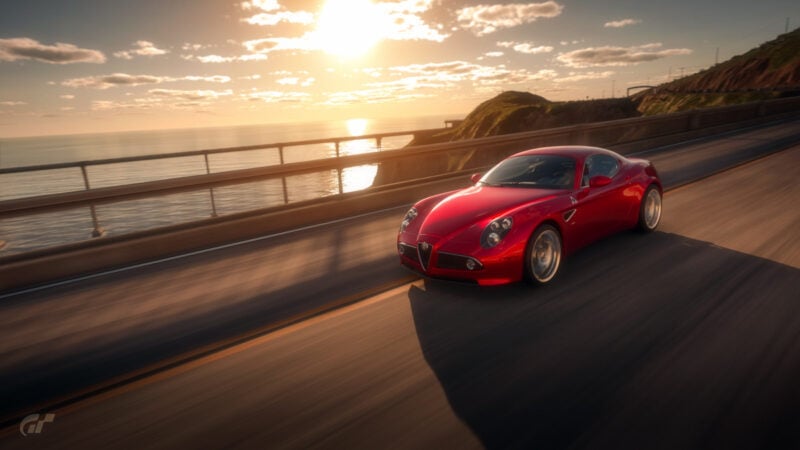 A surprise Gran Turismo 7 game update is due to arrive on Wednesday March 1, a little over a week since the major 1.29 update arrived.
The announcement comes within a server maintenance notice posted to the official website, which states that there'll be a two-hour maintenance period — from 0600 to 0800 UTC — on March 1. Although not posted on all versions of the site, some versions include the phrase "game update maintenance".
It's interesting timing, as any update could serve multiple purposes. The first anniversary of GT7 is coming up on March 4, and fans might be expecting some content to celebrate the occasion. However, with the fact the most recent update was quite feature-packed this seems unlikely.
What's more probable is that it's intended to fix the issues seen with the new Grand Valley circuit's pit lane which caused a rescheduling of the first rounds of the GT World Series Exhibition Season 3.
It's not clear what the cause of the glitch was, but the outcome was that cars entering the pits could vanish to other drivers, or behave in extreme ways when exiting. Although pitting isn't mandatory in this week's Daily Races, we've seen it happening there and in lobby races too.
There are of course other known issues too, though most of these are longer-term and ongoing, thus unlikely to be the subject of a patch outside of the normal schedule.
Whatever the update brings, players won't be able to access the game (aside from Music Rally and Arcade Mode) during the two-hour maintenance window and until they have installed the update, so save your progress well in advance.
The update also appears to have had a knock-on effect on the second round of the Manufacturers Cup in GT World Series, which has been pushed back 24 hours from March 1 to March 2, we'd presume to preserve the number of slots open to drivers in the Asia-Oceania region.
See more articles on Gran Turismo 7 Game Update.