Gran Turismo is set to announce a series of collaborations with three of the most prominent "streetwear" clothing brands on December 9.
"Undefeated", "Anti Social Social Club", and "A Bathing Ape" have shared a few teasers around social media, placing their logo alongside GT's with a release date.
December 9 is, of course, opening day for PlayStation Experience 2017 in Anaheim, CA, so we can take a pretty good guess at what's going on here. Most likely, the brands will be offering some exclusive merchandise for attendees at the show, which is open to the public.
Of course, this isn't the first time we've seen something like this.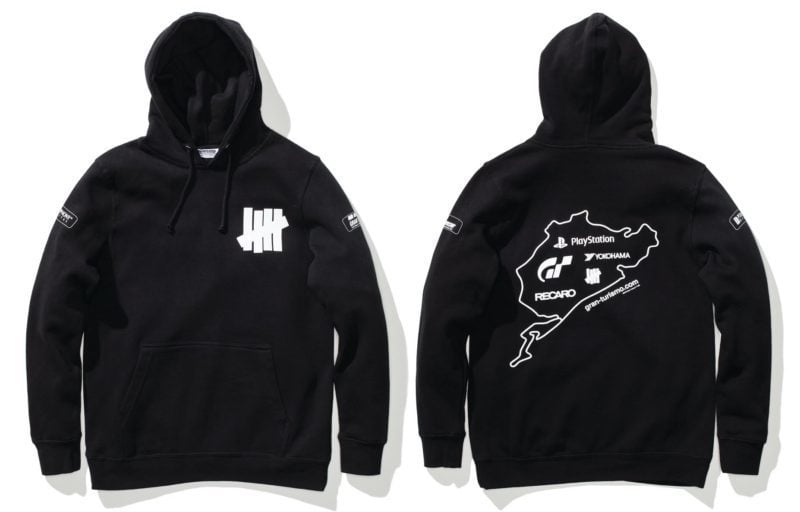 At last year's PS Experience, Gran Turismo first partnered with Undefeated for a limited run of Nürburgring hoodies. They were a hot commodity, selling out quickly. It was a similar situation at E3 this year, with a limited run of "Undefeated x Gran Turismo E3 Collection" gear available at the show's PlayStation pop-up store.
Although not widely announced, GT also partnered with Anti Social Social Club for special t-shirts at the 2017 Gran Turismo Awards.
We'll have to wait and see if these collabs bring any new content to the game, but for now, it's a pretty sure bet that all three brands will have gear for PlayStation Experience attendees in Los Angeles this weekend.
Like last year, it will probably go quick, so if you're going to the show and want this swag, our advice is to go early — and bring your wallet. Let us know what you score in the forums.
Good luck!
More Posts On...