Undefeated Clothing and Gran Turismo have joined forces for an exclusive E3 clothing range. Following on from last year's PlayStation Experience, attendees can pick up GT branded clothing and accessories.
The collection is currently on-sale at the event right now until June 15. Hosted at the Sony PlayStation Gear Store, the range includes various hoodies, hats and t-shirts.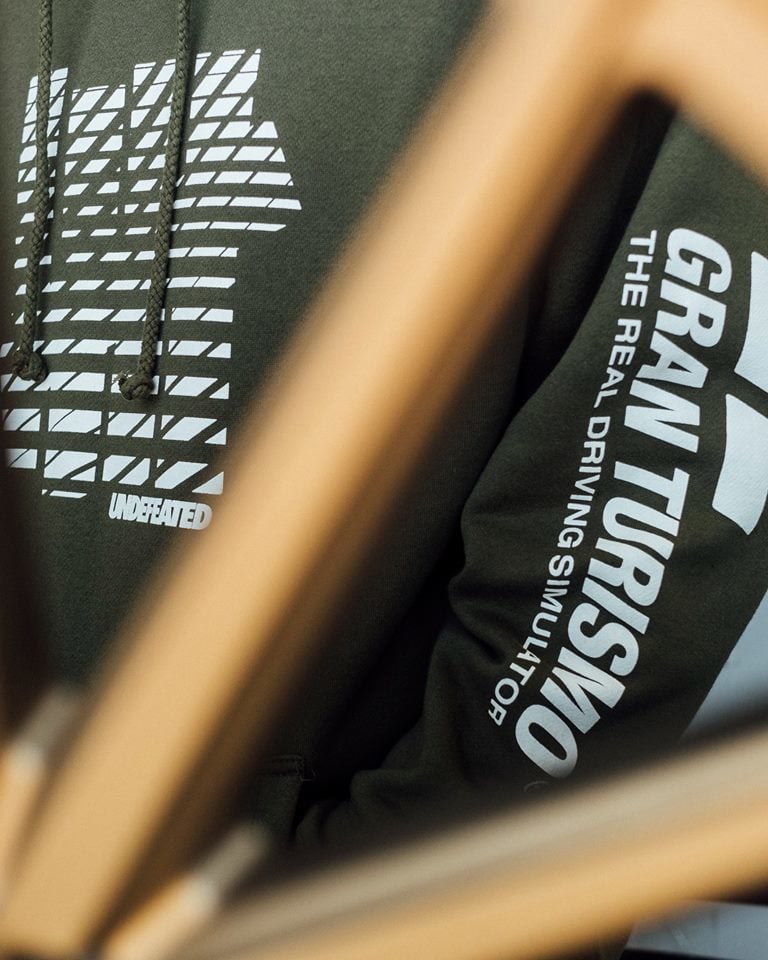 The Undefeated brand generates expectations of high quality clothing. The designs vary but a common element is the inclusion of the famous GT series logo. Each piece is completed with some unique modifications to give the kit a fresh look.
The snapback hat hosts the most traditional design, featuring an unaltered version of the logo. Undefeated branding on the rear completes the accessory.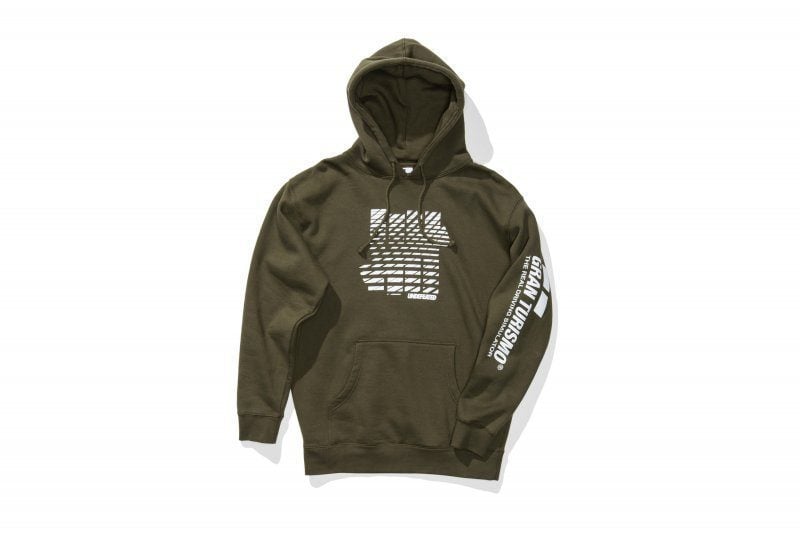 The hoodies feature the Undefeated logo front and center but the right sleeve is decorated with GT's bar logo variant. If you want to show your love for "The Real Driving Simulator", this piece of kit certainly wouldn't go amiss.
If you'd rather have more GT prominence over Undefeated, there are t-shirts that prioritize the GT branding more-so than the hoodies.
These shirts come in black or white and bear the GT crest on the front. The crest is modified, which is highly unusual. The new logo takes the form of the GT shape overlaid onto the intersecting stripes of the Undefeated logo. The design is sure to be a hit with traditional fans and feels more in line with the GT Boutique designs of 2011.
This range is sure to become very rare in the future, due to the limited nature of release. There hasn't be a re-issue of the Experience hoodie since it went on sale, so it's safe to assume this will be the case here too.
Don't forget to stop by the PlayStation Gear booth and pick up some GT threads if you're headed to E3!
More Posts On...