The first official trailer for the Gran Turismo movie has been revealed, giving fans a first glimpse at what to expect from the film based on the real-life story of racing driver Jann Mardenborough.
Long-time Gran Turismo fans will likely be familiar with the broad strokes already. Mardenborough won the GT Academy competition in 2011, becoming the fourth player to head down the path from gamer to racing driver. After months of training and racing, he made his international debut at the 2012 Dubai 24 Hours and scored a class podium in the "gamer car" consisting solely of GT Academy graduates.
From there Mardenborough forged a successful path as a racing driver, competing in the Toyota Racing Series, Formula 3/GP3, British GT, GT World Challenge (as the Blancpain Endurance Series), Super Formula, and Super GT, as well as racing in the 24 Hours of Le Mans three times — including the top LMP1 class.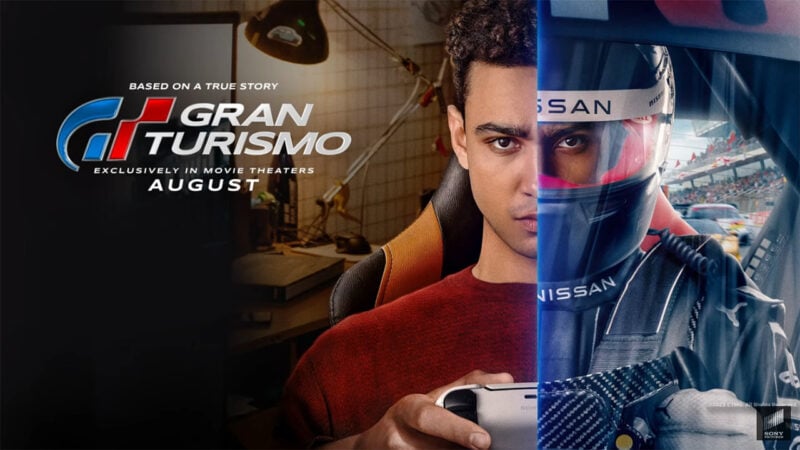 The movie will be retelling that story, albeit in a slightly more modern setting than a decade ago with the trailer showing the GT Academy competition — which originally appeared as a time trial within GT5 Prologue — retconned into the present-day Gran Turismo 7.
That goes right back to the original pitch of the project, shown as Orlando Bloom's character Danny Moore, a marketing executive at Nissan, tries to convince David Harbour's racing team manager character Jack Salter of the viability of "scrawny little gamer kids" as future racing drivers.
Scenes in the trailer also show the infamous "Race Camp", as well as some of Mardenborough's family life; his professional footballer father Steve — played by Djimon Hounsou — shows scepticism about the possibility of Jann's dreams of being a racing driver while the youngster is shown unhappy in a job at the local rail yard.
There's plenty of racing action shown too, from the Race Camp and Dubai right through to what seems to be a race at Le Mans (although one angle shows turn four of the Hungaroring with new curb dressing) as the new racing driver butts heads — and doors — with established racing drivers and a lack of respect for the path he took to get there.
We can also see the results of the work with Sony's VENICE cameras, with the detachable "Rialto" sensors allowing for unique positioning within the cockpit to provide some very familiar angles to anyone who's played a Gran Turismo game.
Director Neill Blomkamp, who comments in a new interview on the PlayStation Blog that there's usually "someone exploding or some, like, genetically mutated creature running amok" in his films, adds that he was "obsessed with recreating camera angles players know from the game", even building a new rig to recreate the third-person 'coptercam'.
Gran Turismo will be available exclusively in movie theaters from August 11.
See more articles on Gran Turismo Movie.