Polyphony Digital has released the latest version of Gran Turismo Sport. Dubbed version 1.39 and weighing in at 1.2GB, it does things a little differently than past updates.
Kazunori Yamauchi stated the car team would get a break this month after delivering vehicles with practically every update. So while there are no new rides, there's still new content, starting with a circuit making its official digital debut.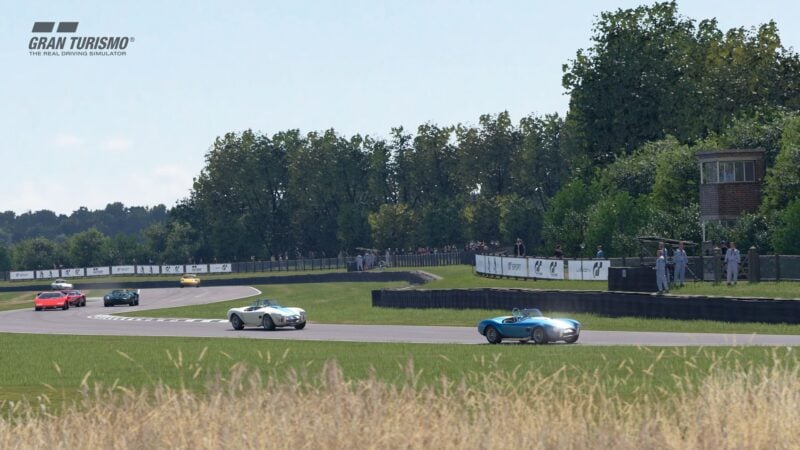 Goodwood Motor Circuit
Yamauchi-san kicked off the week with a tease. It wasn't the usual car silhouettes, but instead a squiggle hinting at a new track. It didn't take long for players to piece together that it was Goodwood Motor Circuit — especially after we had spotted it on the official site shortly after last month's update.
Sure enough, Polyphony Digital revealed the track with yesterday's 1.39 trailer. The 2.36-mile circuit will expand the GT Sport track list and, given its rarity in the genre, should provide a challenge for all players to learn.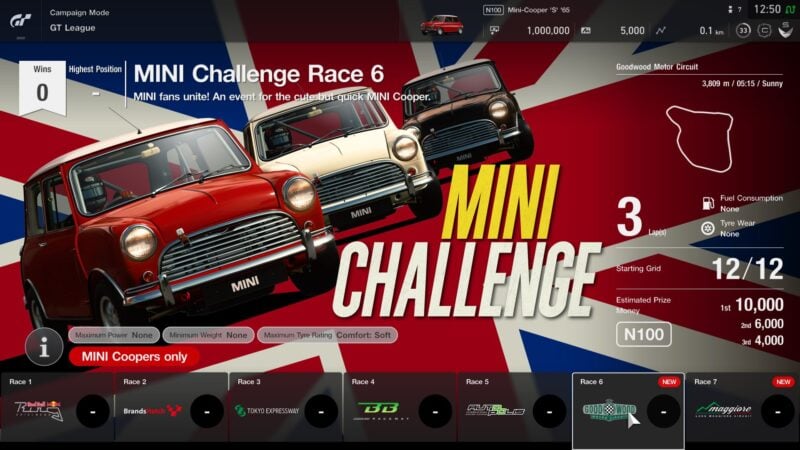 New GT Mode Events
Like previous updates, 1.39 once again expands the GT Mode with new events. It's a bumper crop this go-round, with 11 events spread across four leagues:
Beginner League: Two additional rounds will be added to the MINI Challenge
Amateur League: Two additional rounds each will be added to the Nostalgic Car, Supra Legend, Super Formula Championships
Professional League: Two additional rounds will be added to the F1500 Championship
Endurance League: One additional round will be added to the Porsche Cup
Additional Scapes Collection
Lastly, a new selection of Scapes, as chosen by Polyphony employees, is available in that section of the game. With well over 1000 scenes to choose from, another round of the development team's favorites makes it easier for players.
As usual, there may be undocumented changes with the latest update as well. Be sure to keep an eye on our GT Sport forums for any additional info that pops up.
See more articles on GT Sport Game Updates.