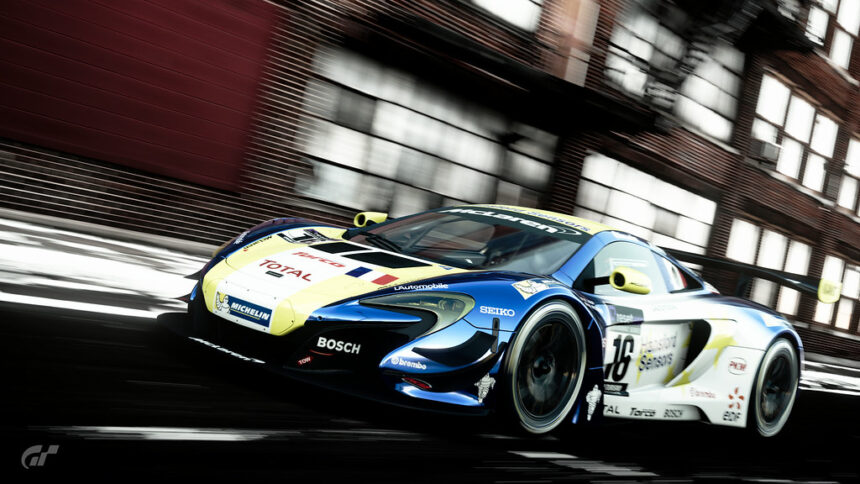 If you're a big fan of all things Japanese, this week's GT Sport Daily Races will be a good set for you. All three races head to the Far East this week, to sample some of Japan's race tracks and highways, with two all-Japanese car and track combinations.
Race A sets the scene, with a six-lap sprint race at Tsukuba Circuit, in the Ibaraki Prefecture. That's "sprint" in terms of format rather than pace, as you'll be using Honda's S660 kei car — although it gets a 182% power boost, to a heady 114hp.
The longer endurance race in Race C is also an all-Japanese line-up. You'll head to the fearsome Suzuka Circuit, in your own choice of Gr.2 race cars. At the moment in GT Sport, this category consists of six Super GT cars: two each from Honda, Lexus, and Nissan. As usual, the early form is going with the 2016 cars rather than the older 2008 models.
In the middle of these is Race B, which takes you to the Tokyo Expressway in Gr.4 cars. That will give you some non-Japanese options, if you wish, for a six-lap thrash around Tokyo's arterial routes.
All three races will run through to Monday, April 22.
Race A
Track: Tsukuba Circuit, 6 laps
Car: Honda S660 '15 – Provided Car
Tires: Sports Hard
Fuel use: Off
Tire use: Off
Race B
Track: Tokyo Expressway – Central Outer Loop, 6 laps
Car: Gr.4 – Garage Car
Tires: Racing Hard
Fuel use: Off
Tire use: Off
Race C
Track: Suzuka Circuit, 10 laps
Car: Gr.2 – Garage Car
Tires: Racing Medium, Racing Hard
Fuel use: 3x
Tire use: 13x
Featured image courtesy of zeptrans.
More Posts On...