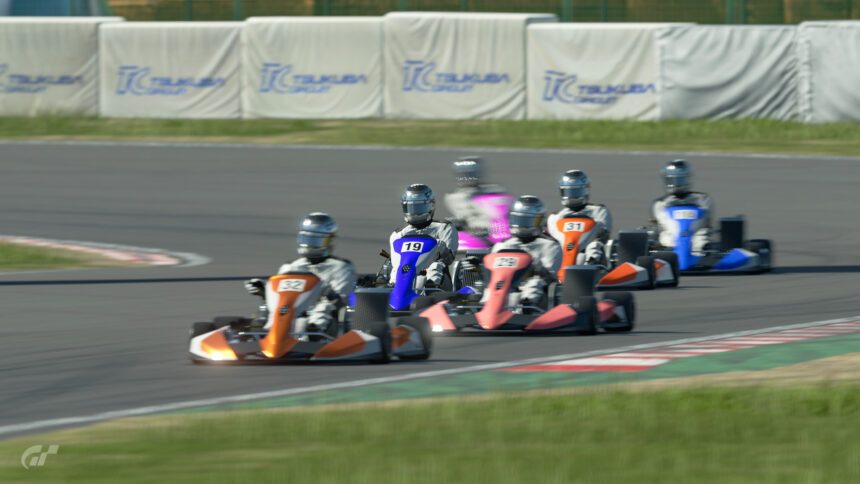 There's another set of three GT Sport Daily Races for players to get their teeth into this week, and it's an unusual mix which feature no road cars at all.
Taking the slower spot this week is the GT Shifter Kart in Race A. You'll be driving this 125cc, six-gear kart around the Tsukuba Circuit in Japan, in a five lap race. It's a specially provided car, so you just have to pick a color and go racing.
Things speed up a bit in Race B, where you'll be tackling the fictional Dragon Trail Gardens circuit, in your choice of Gr.4 race car. There's no tire wear or fuel consumption to contend with, so it'll just be a case of grabbing your favorite from your garage and heading out for the five lap race. Or you can drive the Megane Trophy.
Race C is quicker still, with a combination of one of the longest straights in the world and some of the most powerful GT cars. Fuji Speedway plays host to the Super GT machines — the six vehicles in Gr.2 in GT Sport — for this 13-lapper. Tires will definitely feature in the strategy here, not only because of the 13x wear multiplier but also a mandatory tire requirement. All players must use the hard tire compound at least once in the race, or face a 20s post-race penalty.
These three races will run through to Monday, April 6, when another new set of three will replace them.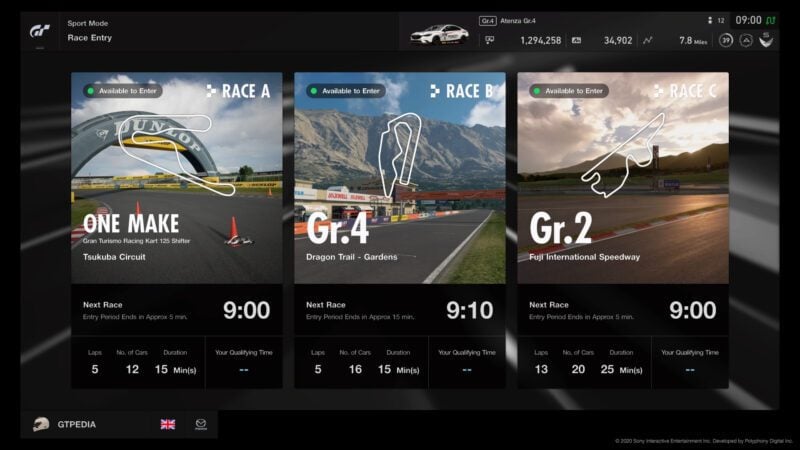 Race A
Track: Tsukuba Circuit, 5 laps
Car: Gran Turismo Racing Kart 125 Shifter – Provided Car
Tires: Sports Soft
Start Type: Grid Start
Fuel use: Off
Tire use: Off
Race B
Track: Dragon Trail – Gardens, 5 laps
Car: Gr.4 – Garage Car
Tires: Racing Hard
Start Type: Rolling Start
Fuel use: Off
Tire use: Off
Race C
Track: Fuji International Speedway, 13 laps
Car: Gr.2 – Garage Car
Tires: Racing Medium, Racing Hard*
Start Type: Rolling Start
Fuel use: 3x
Tire use: 13x
More Posts On...