One of the main talking points about Gran Turismo Sport has been its revamped photo mode and new Scapes feature. The release of the GT Sport demo last Monday gave players a look into these features.
We've delved into the Scapes and want to share what players can expect to find from Polyphony Digital's newest photography feature.
Over 1000 Scapes
From Paris to Joshua Tree. From London to Tokyo. From Slovenia to Le Mans. With over 1000 locations in the Scapes, players with a keen eye for photography will have lots of places to choose from. The main Scapes menu is organized by category, making it easy to find what you're looking for.
There are even a selection of Scape locations hand picked by Kazunori Yamauchi himself.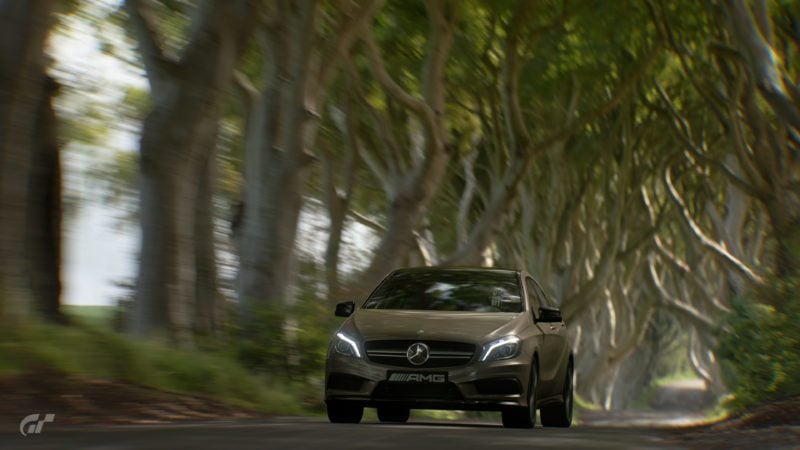 Settings & Effects Galore
To call the scale of settings available for the camera in GT Sport extensive would be an understatement.
Keen photographers will be familiar with a majority of the camera settings that are present. There are also new panning shot settings for those who want to add a more dynamic touch to their Scape pictures.
Options for different effects can also add a truly personal touch to pictures. The ability to adjust settings such as color temperature and exposure correction will make you wonder whether you need Photoshop at all for editing pictures.
Masking options allow players to affect the whole picture or certain areas they want to edit. Multiple filters can be applied to one image and can even be changed by color.
Those with an eye for detail can save their pictures in up to 4K resolution.
More Scapes Still To Come
With the large amount of light data stored in each photograph, an individual Scape can be multiple times larger than a usual pic in terms of file size. For this reason, a good percentage of the 1000+ Scapes at launch will be available in a separate free DLC at launch.
Whether more Scape packs will be free DLC remains to be seen. Plenty of the locations in the demo are different angles at the same basic locations: Polyphony could have even more in the pipeline, from pre-existing spots as well as new ones.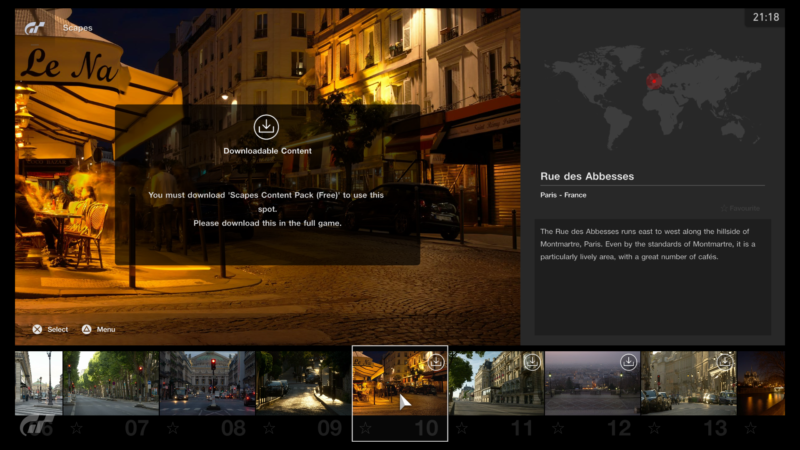 Polyphony Digital has always excelled in creating a comprehensive photography experience. The new Scapes and photo mode features in GT Sport look set to take that experience a step further. We're looking forward to the full experience when the full game launches on October 17.
Want more about Scapes and Photo mode? Be sure to head over to our new dedicated GT Sport Photomode forum for tips and discussion, or share your own!
See more articles on GT Sport Demo and Scapes.