GT Sport is set to be a part of a new international motorsports competition organized by the FIA and revealed this week.
The FIA Motorsport Games will be a multidisciplinary festival of racing, held in Italy later this year. Competitors will race in one of six motorsport categories, representing their nations. Each event will award gold, silver, and bronze medals, with an overall medal table to determine the winning country.
It's a successor event to the real-world FIA GT Nations Cup. This one-shot, one-hour race at the Bahrain International Circuit in December 2018 saw driver pairings from 18 nations racing GT3-category cars. Turkey, through drivers Ayhancan Guven and Salih Yoluc, took the win in a Ram Racing Mercedes-AMG GT3.
For the Motorsport Cup in 2019, the racing expands to cover four more real-world racing categories. Along with GT3, there'll now also be TCR, Karting, Drifting and Formula 4 events. The latter competition will feature the new hybrid F4 cars, the first open-wheel hybrids outside of F1.
The sixth event takes place in the virtual world. This "Digital Cup" will feature GT Sport, using a live stage with 12 racing rigs, reminiscent of the official GT Sport FIA Online Championship World Tour events.
Although the FIA is yet to reveal the cars or tracks involved in the Digital Cup, there'll be qualifying and knock-out events before a 12-player Grand Final. There'll be an FIA race director and stewards from real-world championships supervising the race action.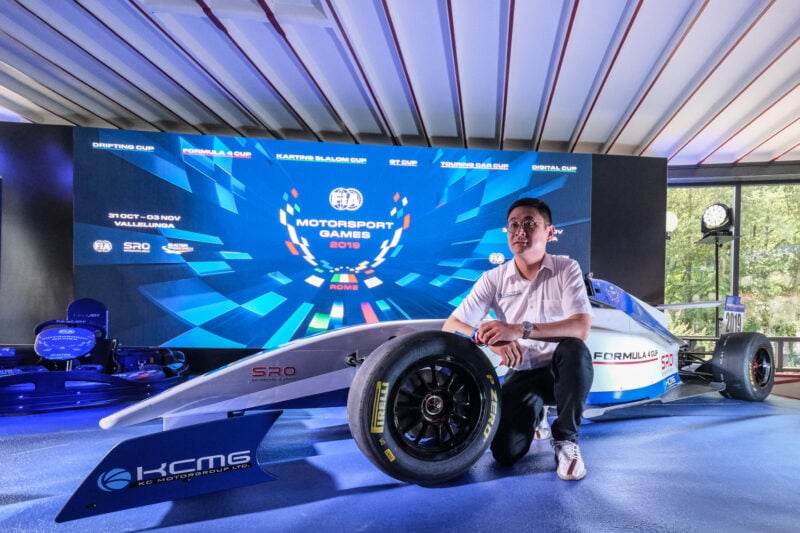 Each discipline is invitation-only, and limited to a single entry per nation — as selected by the National Sporting Authority for motorsport in each country. The vehicle liveries for each component will feature the relevant national flag.
Following an opening ceremony in Rome on October 31, all of the racing action takes place at the nearby Vallelunga Circuit on November 1-3 2019 — with the Digital Cup in the circuit's conference center. This may hint at another circuit due to arrive in GT Sport, as holding the Grand Final of the Digital Cup at the same venue as the other disciplines would seem appropriate.
See more articles on FIA and FIA Motorsport Cup.