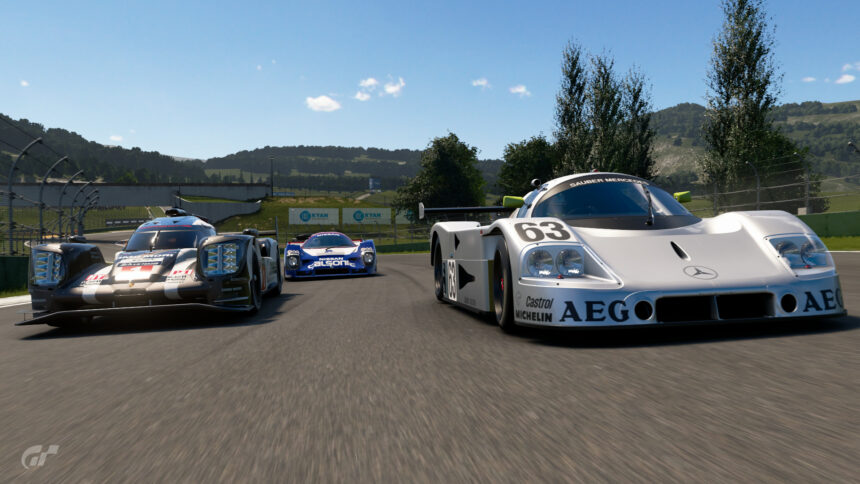 If you've got to go fast, this fortnight's GT Sport Time Trials will be right up your street. Both events feature some of the quickest machines in the game, and in the real world too, set on fictional high-speed circuits.
The first event takes players to the Kyoto Driving Park, and the rolling hills of the Yamagiwa circuit. There's very few low-speed bends here, with just a tricky chicane at the bottom of a hill and a couple of hairpins. That should suit your car — the wings and slicks Super Formula race car — perfectly.
Although we've previously seen several events where you can use one or the other, both Super Formulas are eligible for this Time Trial. Unusually, this is also the event for which you can tune your car — it's more commonly the second event that allows this — so not only will you need speed, you'll have free rein on tuning to extract the most from your car.
If tuning isn't your thing, the second event gives you just as much opportunity for enormous speed. This event goes to the Autodrome Lago Maggiore GP circuit, and is open to all Gr.1 race cars. Gr.1 is a bit of a mixed class, with some older Group C cars mixed in with modern LMP1s, and even a few fictional vehicles in the same vein. That means you'll need to choose your car carefully if you want to top the time sheets.
GT Sport's Time Trial mode is a global competition, ranking your best time against all players worldwide, rather than just those in your region as with other Sport Mode events. These two time trials will run through to June 4, when two further events will replace them.
Super Formula Super Lap/Tuning Allowed
Track: Kyoto Driving Park – Yamagiwa
Car: Super Formula Dallara SF19 '19 – Garage Car
Tires: Racing Hard
BOP: On
Power/Weight Limit: N/A
Settings: Adjustable
Gr.1 Super Lap
Track: Autodrome Lago Maggiore GP
Car: Gr.1 – Garage Car
Tires: Racing Hard
BOP: On
Power/Weight Limit: N/A
Settings: Fixed
More Posts On...