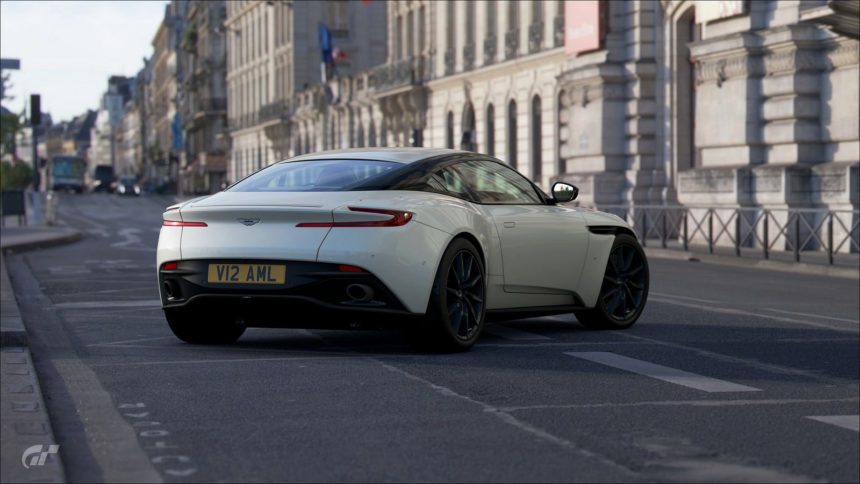 EDITOR'S NOTE: Sony has taken mercy on players (and its servers, probably). The full 24GB download is no more: v1.16 weighs in at an otherwise normal 107MB. If your original gargantuan download is still going, simply cancel it and start the update process again to get the single most current patch. The rest of the article is from its original publishing.
The phrase "good things come in small packages" has never been so apt. Polyphony Digital has released the v1.16 update for GT Sport today and, despite only containing bug fixes, it's huge.
Weighing in at over 24GB, you'd be excused for expecting nothing short of oodles of new content. In fact it only contains fixes for issues that emerged in the v1.15 update, just as we speculated yesterday.
So why is this patch as big as all the previous updates put together? Well, it is all of the previous updates put together. Unusually, the 1.16 patch forces a reinstallation of every update so far. The patch notes are unclear as to whether this is a conscious decision by Sony or Polyphony, or an unintended consequence. Either way, set aside a good chunk of your day for the download, or hope you've remembered to allow your PS4 to download updates automatically and left it in standby mode…
The good news is, once you're done downloading, this update fixes the issue with Thrustmaster wheels, particularly the T500RS. It also addresses the sound bug, where players would experience a drop-out of all sound effects.
The full patch notes are as follows:
1. Steering Controller
– Fixed an issue where the Thrustmaster® T500RS became unusable in the 1.15 Update.

2. Sound
– Fixed an issue where operating sounds, and sound effects such as tire screeching noise would sometimes stop working while playing.

3. Sports Mode / Lobby
– Fixed an issue where the car is not displayed properly during pit stops.
– Fixed an issue where the playback feature was disabled while spectating.

Other minor corrections and adjustments have been performed.

The PS4 Patch distribution uses the SIE differential patch distribution service, but we have found that this patch is currently set in the system to re-download all patches.

We apologize for the inconvenience this may have caused.
Featured image courtesy of torque99.
More Posts On...