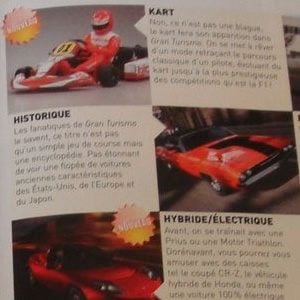 Scans of the French PlayStation Official Magazine's feature on GT5 reveal the magazine is weighing in on two of the game's most exciting unannounced features. Most confidently, they've listed karting as a major category in the game and even included a small note on the track editor. Of course, the text is in French, but you can see all the scans for yourself right here.
As you may recall, these are two of the most exciting unexpected features which were confirmed last month by Sony Worldwide Studios president and Polyphony Digital executive Shuhei Yoshida. Mr. Yoshida's interview is almost certainly the source of the magazine's information, but it's interesting that they have chosen to place their editorial weight and authority behind his comments. Thanks to all who sent this in so quickly!
More Posts On...
The original comments for this post are no longer available.