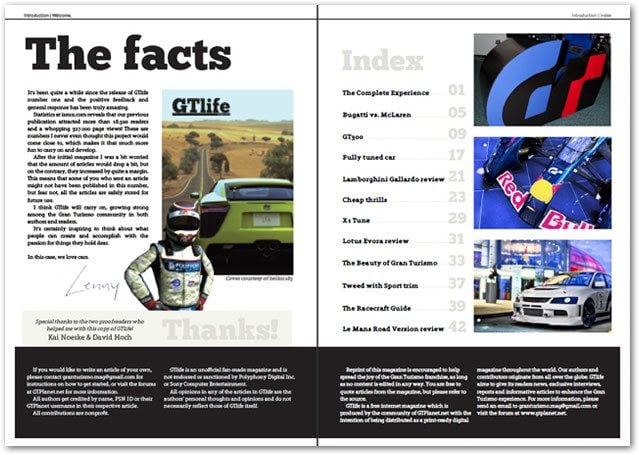 As you may recall, a few months ago, GTlife – a Gran Turismo fan-magazine – was assembled and published online entirely by members of the GTPlanet community. After a positive response and more than 30,000 collective downloads, work began on the second issue of GTlife, and now – it's here!
Issue #2 features an even greater amount content, better editing, a wider range of topics, new categories, and more. The magazine is free to read at Issuu.com, or you can download the PDF file (13.5 MB).
Once again, congratulations and thanks to Schwadegan (GTlife's creator and editor-in-chief) and all of the authors, editors, and (virtual) photographers who make this possible at GTPlanet. If you'd like to contribute to future issues, head over to GTlife's official forum topic and learn how you can help.
More Posts On...
The original comments for this post are no longer available.