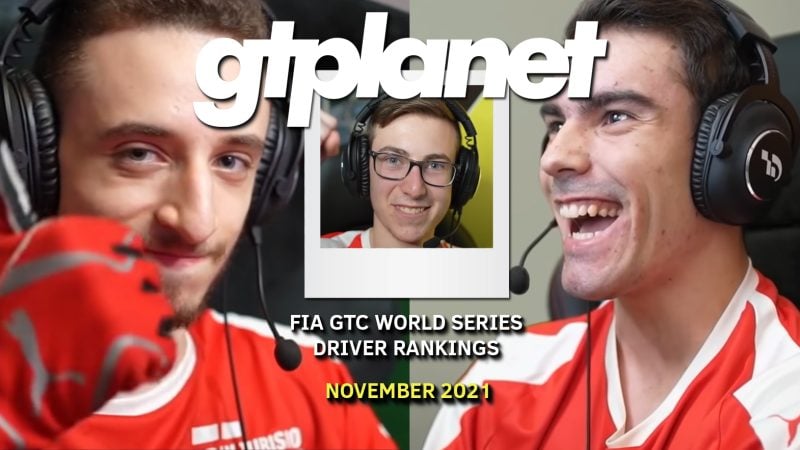 The last chance for the official 2021 FIA Certified Gran Turismo Championships drivers to gain some points before December's World Final is coming up this weekend, giving us the opportunity to update our driver rankings.
World Series 4 will be the fifth and final round of this year's championship before the Final, with the mid-season World Series Showdown accounting for the small discrepancy in numbering. As with the other numbered World Series rounds, 16 qualified drivers will compete in a single championship race, awarding the top three with points towards their World Series total.
The 16 drivers will be the same as those who raced in World Series 3, having qualified through the World Series Showdown back in August. That event showed how the rankings we generate are a good guide to form but that shocks are always possible, with two of our top five ranked drivers being knocked out.
However, with five events down — our rankings take into account the Olympic Virtual Series final too — there is a very clear form book emerging. Here's how that stands ahead of this weekend's racing action.
#1 Valerio Gallo 🇮🇹 (Williams_BRacer)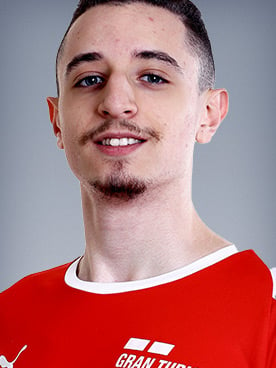 Avg. Finishing Position: 4th
Race Wins: 4
Best Result: 1st (World Series 1, Olympic Final, Showdown SF, World Series 3)
Worst Result: 14th (World Series 2)
Previous Ranking: #1 (-)
Best Ranking: #1
After storming to another win in World Series 3, it's little surprise that Valerio Gallo is still our top-ranked driver. Nobody has won as many races (4) or visited the podium as often (6) as the Italian driver, and he leads the points table by such a margin that he'll still lead no matter what happens in WS4.
He's still capable of a bad result — we saw an unforced error in the Manufacturer Series at WS1, and a bad strategy call in WS2 saw him finish last — but nobody has been more consistent over the last 12 months. That is, after all, why he is the Olympic Champion. In fact he technically outscored 2020 World Champion Takuma Miyazono on the day of last year's World Final too…
#2: Igor Fraga 🇧🇷 (IOF_RACING17)
Avg. Finishing Position: 4th
Race Wins: 0
Best Result: 2nd (Olympic R1, Showdown SF)
Worst Result: 6th (Showdown Final)
Previous Ranking: #3 (

▲1

)
Best Ranking: #2
Although he's not tasted victory yet this season, the first GT Sport World Champion Igor Fraga moves up to second in our rankings. He actually has a slightly higher average finishing position than Gallo, courtesy of never finishing below sixth.
Fraga has had a bit of a strange season, as he didn't take part in WS1 or WS2, and then disconnected during the Olympics after a second-place finish in the first race. He returned to action in the Showdown — with a more robust internet connection and a backup just in case — and has been in the mix ever since.
While the Brazilian double-champion is only fifth in the points table right now, we wouldn't bet against him closing the gap this coming weekend.
#3 Takuma Miyazono 🇯🇵 (Kerokkuma_ej20)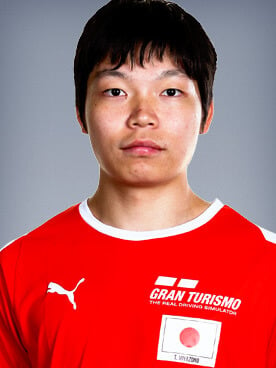 Avg. Finishing Position: 6th
Race Wins: 0
Best Result: 3rd (Olympic R2)
Worst Result: 10th (World Series 2)
Previous Ranking: #2 (

▼1

)
Best Ranking: #2
Fraga displaces another double-champion in Takuma Miyazono, who slips to third despite a decent showing in WS3. Miyazono hasn't had the best year defending his 2020 title, though his performances for Team Subaru in the Manufacturer Series show he's a driver you cannot discount.
The Japanese driver, still the only driver to win both official FIA World Championships in the same season, has been perpetually on the fringes of the podium this year, but hasn't yet managed to take that extra step in the World Series. Time is running out for him to show his 2020 form, and hopefully we see it this weekend.
#4 Jose Serrano 🇪🇸 (PR1_Josete)
Avg. Finishing Position: 7th
Race Wins: 0
Best Result: 2nd (Showdown SF, World Series 3)
Worst Result: 12th (World Series 2)
Previous Ranking: #5 (

▲1

)
Best Ranking: #4
Countrymen Jose Serrano and Coque Lopez are proving very hard to separate this season, and if Nations Cup was a team effort, Spain would have a killer squad. In the Showdown final they were mere hundredths of a second apart, although that was a result of Serrano running out of fuel within sight of the finish.
WS3 again showed what we all know. Serrano's single-lap pace makes him a serious threat to anyone, and if he can race without the kind of mistakes we've seen from him — the Olympics was a particular low point — then he's a match for the best. Indeed he won the Manufacturer Series race at WS3, and we're expecting the same kind of performance this time round.
#5 Coque Lopez 🇪🇸 (coquelopez14)
Avg. Finishing Position: 7th
Race Wins: 0
Best Result: 3rd (World Series 1, Showdown Final)
Worst Result: 11th (World Series 2)
Previous Ranking: #4 (

▼1

)
Best Ranking: #4
Coque Lopez's mixed 2021 continued at WS3, coming home in 10th — close to his worst result of the season. The popular Spaniard has had two poor World Series races, but also visited the podium twice, including the crucial Showdown which accounts for most of the points that see him sitting fourth in the table.
We don't know which Lopez will show up this weekend, but he's one of only six drivers to visit the podium more than once this season and is more than capable of doing so again.
Outside the Top Five
Nikita Moysov is the best of the drivers outside the top five, and comfortable the best of the 2021 season newcomers. Appropriately ranked sixth, the Czech driver has finished in sixth place on three occasions this season, and is one of only six different race winners too.
Chile's Angel Inostroza had been having a solid and consistent season until WS3, but a poor qualifying session saw him on the back foot throughout. That sees him drop a spot, but he's still managed seven top-eight finishes in eight races, and knows how to win — as we've seen in Manufacturer Series this season.
Next up comes the group of Japanese and Brazilian drivers. That's still headed by Tomoaki Yamanaka, with his two podium finishes, with Lucas Bonelli and Adriano Carrazza swapping places just behind. Ryota Kokubun is next, with probably the most frustrating form of anyone. The two-time World Tour winner hasn't managed better than seventh all season, except when he won the Showdown — and that's good enough to see him second in the overall points.
Following Kanata Kawakami is Quinten Jehoul, and he's very much a man to watch. At WS3 he placed third in Nations and second in Manufacturers, and that's the kind of form you can't ignore. Look out for the Belgian again in WS4.
Rounding out our top 16 are newcomer Nicolas Romero, veteran Adam Tapai, and another 2021 season debutant, Andrew Lee.
Although 37 drivers have raced this season in the World Series and Olympic events, we only rank the 16 involved in the races this weekend. If we extended that to all drivers, you'd see a slightly different order, but thanks to Patrik Blazsan and Baptiste Beauvois being eliminated in the Showdown you'll have to wait until December's World Final to see them race again.
World Series 4 will get underway at 1400 UTC on Sunday November 14, and you'll be able to catch it live as it's broadcast here on GTPlanet.
See more articles on 2021 FIA GT Championship and FIA GTC Driver Rankings.