It's been a few weeks, but we're back (again) on the front page, and you've heard right – the popular Photomode Tournament is upon us again, a seasonal favourite among the community. A knock-out style tournament, the Tournament has had the community put together quite a lot of prizes for this season, but as always, you've got to enter to be eligible. Details below:
(As always, make sure to click on the theme link in the description to be taken to the competition thread's first post in the forums. Make sure to read all the submission rules there before entering your image!)
For this season's qualifier, you must PM your entry to Nicknamealguem as always, but you must make sure it follows a specific set of car/track combinations. They are as follows:
Exotic/Sport/Supercars @ Daylight City Courses
Tuning Cars @ Night City Courses
Touring Cars @ Original Tracks
Rally Cars @ Dirt and Snow Courses
Japanese JGTC/Super GT @ Japanese real world tracks
LMP/Formula/Other Race Cars @ Non-Japanese World Circuits
Nascar @ Nascar Oval Tracks
Kart @ Kart Tracks
Remember to state which set of our editing rules you will be entering on as well – pop into the thread now to have any questions you may have answered, since the deadline is Monday!
(Click to view full-size of f1_stig's winning shot)
It's all about Advertisement this week, and one of our many community Stigs would like to see you get creative, with examples such as this, or even this, to give you an idea of what to be shooting for. It must be a logo on the car that matches up with it's off-track companion, so keep that in mind, and good luck!
This Week's Poll: No pressure here – it's only The Greatest! Last week, our members all took their favourite personal supercars to the beautiful Spa Francorchamps circuit to capture some quality photos. There's 25 to choose from, and you've got a day left to help determine the winner. Hop to it!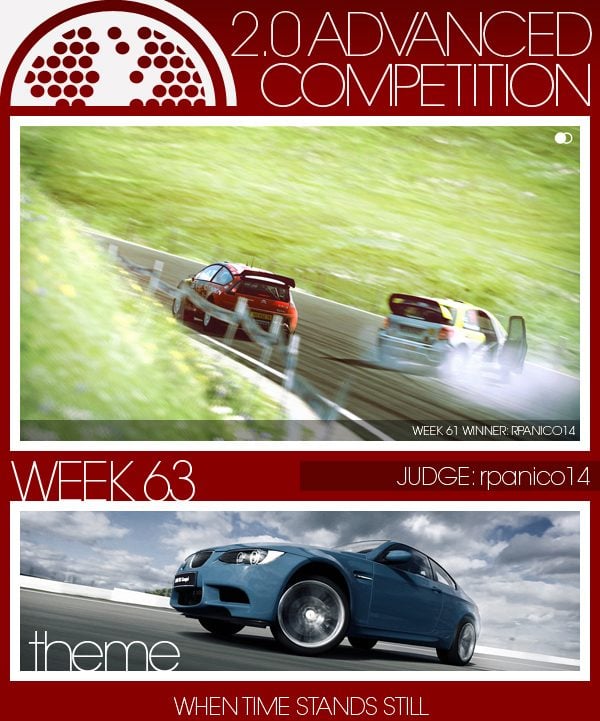 (Click to view full-size of rpanico14's winning shot)
That magical moment when everything just gels together on a great drive? You know, When Time Stands Still? Taking inspiration from the Top Gear Season 13 ending, RPanico would like to see you  capture precisely that moment. He also asks you include a short blurb explaining your shot, for added clarity. You heard the man!
This Week's Poll: It's sort of surprising, given GT5's time of day and weather possibilities, that we've just got around to a Sunny vs Cloudy theme, but here it is. Wallbreaker just won the Sunny poll this morning, and FishyJuice, the Cloudy counterpart, so it's now up to you to vote on which you prefer in the final Head2Head poll. You've got 48 hours!
(Click to view full-size of Boabdulrahman's winning shot)
You've heard the story, right? On how Lamborghini came to naming their newest masterpiece? Well, you'll be taking the aptly named A Vent A Door to the Noob Berg Ring this week for Certain Car Certain Location, capturing it laying down what will undoubtedly be a record time.
This Week's Poll: The Corvette ZR-1 is something of a monster, requiring a skillful hand to possibly get the best out of it. The same could be said of the daunting Spa Francorchamps circuit, as it does not suffer fools. Last week, this Taming Of The Spa coupling was explored, and the poll has some quality shots for you to help determine the winner of. Go forth!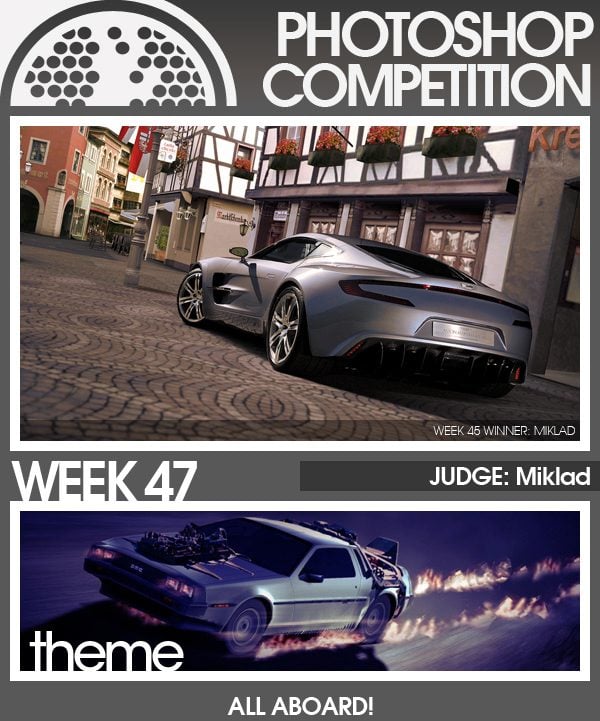 (Click to view full-size of Miklad's winning shot)
This week: do pass go, do collect $200. That's right, All Aboard is all about creating GT5-based board games in this week's Photoshop competition! Miklad wants to see box art, be it GT Monopoly, GT Chess, or any other GT-related game you can think of. Bust out those thinking caps!
This Week's Poll: Last week, our users were warned to not be Caught On Camera, creating their own scenarios that entailed anything from security footage, to high speed chases, to even other games. The poll is up, and you've got nine choices, with a week to vote on them. Make it count!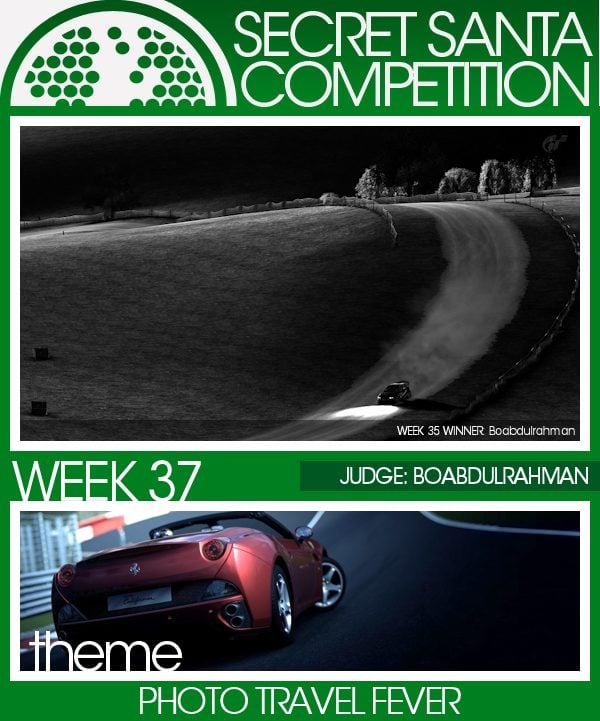 (Click to view full-size of Boabdulrahman's winning shot)
Bo had a double-win last week, in this and CCCL, and for Photo Travel Fever, he wants you to focus on, surprisingly enough, Photo Travel! Any Premium car is eligible (for obvious reasons), though you can choose to shoot no actual car, or your avatar, as well. Remember, once you have your shot, to Private Message Boabdulrahman it!
This Week's Poll: Crashing is easy in GT5, but it's another thing entirely to take a convincingly realistic image of it. In OMG I Am Going To Crash, Nanabu requested just that, and he got it – now it's your turn to vote on the best image of the lot, and hopefully, it'll buff right out.
All sound a bit complicated? Read this thread for an explanation on how to get your images off your PS3 and onto a computer, and read over the individual rules in each competition's thread. If you're further stuck, feel free to Private Message me (click here). Start snapping those digital shutters!