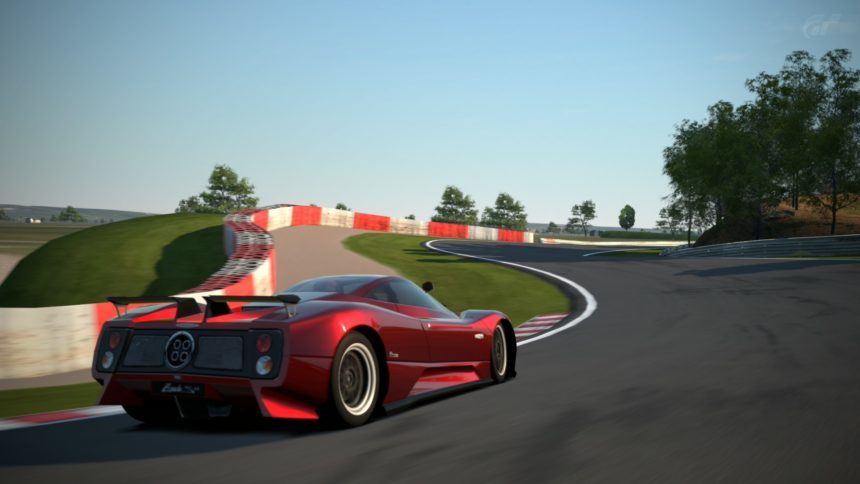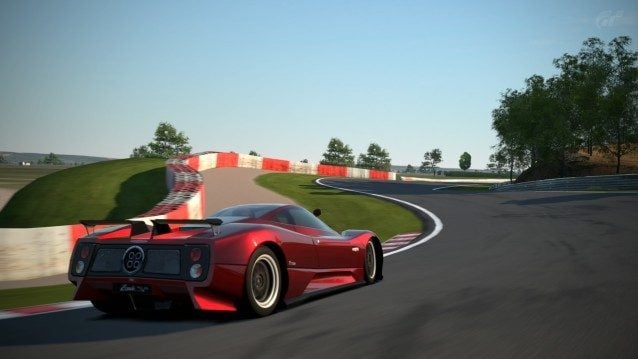 Week 94 Time Trial

GTPlanet's 
Weekly Race Series
 is using a custom track for the
first time this week
, a replica of the Belgian Circuit Zolder, created by a newly-joined GTP member – 
Robin Pirard
. The Zonda C12S 7.3 '02 on Sports Soft tires and just an oil change is the steed.
The Time Trial ends Monday November 9 and online races featuring the car and track will be held at the normal Sat and Wed timeslots:
Future WRS Events
The WRS Career Championship has recently started up again after a long summer break, with the Super Car Festival 550pp invading Monza and Nurburgring GP/D this past Sunday, and getting ready for the Tuned Car Festival 600pp at Apricot Hill and Daytona Road Course on November 15. This is a parity series where you tune your car to meet pre-determined lap times to keep the racing close among drivers of all skill levels, and where the cars you choose determine your bank account balance.
To round out 2015, we'll have a 5-stop GT500 championship announced soon, and then a GT300 championship starting in 2016. Following that, WRS is committed to moving to GT Sport as soon as possible, so start planning on a PS4 for mid to late 2016!
See this thread for instructions on joining WRS.
More Posts On...
The original comments for this post are no longer available.