Although Black Friday isn't as synonymous with Thanksgiving as it is with the North American side of the world, that doesn't mean that we don't love a good deal at any time of the year. It should surprise nobody then that the UK has welcomed the Black Friday tradition with open arms, bringing with it tech deals across all the major retailers on our little island.
Sometimes it's easy to get lost in the plethora of sales that will happen but fear not, GTPlanet is here to guide you in the direction of some great gaming deals which are sure to make your bank card twitch. Let's take a look at what Black Friday 2016 has in store this year!
If you're interested in digital discounts, we've already got you covered:
Note: The majority of these deals will expire at 23:59 on the November 25, providing they are still in stock. So act fast!
PlayStation
Unsurprisingly, the key focus on this year's deals aren't for the supercharged PS4 Pro or the revolutionary PSVR peripheral. Most of the deals that will be found in the UK focus on the base PS4 model and there are some tempting deals to be had both in-store and online:
Peripheral wise there's not much that catches the eye unfortunately. Maplin have the Thrustmaster T150 Ferrari Edition down to £99.99 with a free £5 voucher in their Black Friday promotion if you're in the market for a cheap wheel. Add another item for a penny to get a £10 voucher. In terms of racing games, there's not much to choose from with the majority of deals focusing on the recent Titanfall 2 and CoD releases.
Xbox One
There's been some fantastic deals on the Xbox One S in recent weeks and it looks like Black Friday will be no different in offering some value. As with the PlayStation, there are deals in-store from Argos and online retailers too. The following deals have been revealed or already made available for console bundles:
It's slim pickings at the moment but deals could still be revealed for the console, so be sure to keep an eye out on the usual retail channels. Looking at peripherals, Argos will be offering the Xbox One Elite Controller and Halo 5 for £99.99 in-store only. If the Elite isn't up your street, the new revision of the regular controller that shipped with the One S is down to £35 at Tesco Direct, available in Black, Blue and White.
Similarly to the T150 deal on the PlayStation section, Maplin are also offering the Thurstmaster TMX for £99.99 with a £5 voucher. Add another item over 1 pence and you'll get a £10 voucher. For Xbox racing games, the best deals still appear to be on the actual Xbox Store with DiRT Rally and Forza headlining their Black Friday promotion.
Televisions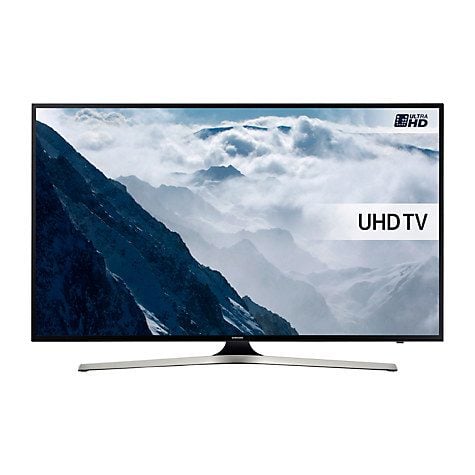 The core of any video game experience comes from having a good TV. In the age of ever-changing tech we're seeing the growth of 4K and HDR and that opens up the door to high-quality visuals more than ever.
Expectantly, we do have some retailers trying to take advantage of the latest 4K push and as such we have some TVs reduced to tempting and low prices. Those looking for some cheap regular HD sets won't be in the dark either:
Many retailers in the UK remain coy on what will be offered when Black Friday hits tomorrow. Be sure to keep an eye out for GAME, Tesco and Amazon who have yet to reveal their best discounts until the big day. The same goes for other big store chains like John Lewis and ASDA who've been known to participate in the past.
Good luck on your deal hunting and be sure to share your experiences and purchases on this great day of deal hunting. Let the madness commence!
Special thanks to dankilling over at HotUKDeals for the heads-up on Argos' Black Friday offerings.
More Posts On...