Polyphony Digital has quietly reminded Gran Turismo fans of the upcoming 10-car pack for GT Sport. The hint doesn't even come from within the game, but rather its predecessor, Gran Turismo 6.
We'd forgive you if GT6 wasn't at the forefront of your mind. The PS3's swansong GT title was last in the news when PD announced its upcoming March server shutdown. But until that happens, the game's long-running Seasonal Events continue on adjacent to new kid Sport's daily races.
It's in the latest batch of Seasonals that Polyphony has coyly dropped these hints. The current four events came online late yesterday, and each one has a rather suspicious prize: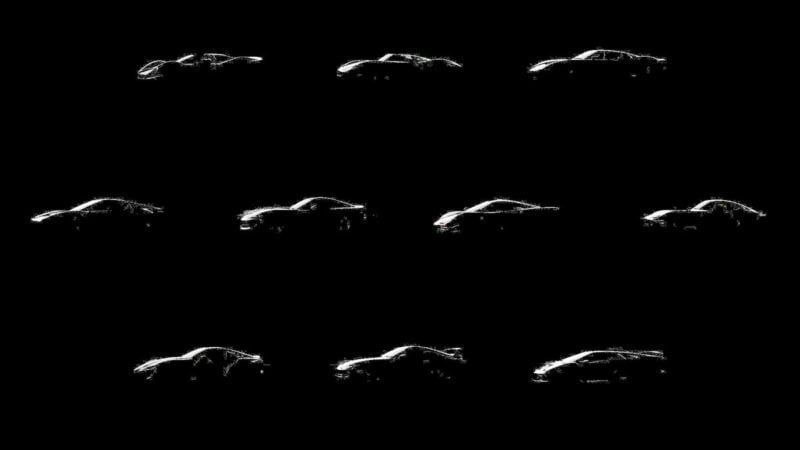 Either these Seasonal Event prizes are all incredibly coincidental (there's over 1200 cars in GT6, remember), or Polyphony has softly confirmed 40% of the cars coming to GT Sport players in a matter of days. We're betting on the latter.
Out of the four prize cars, the Supra RZ is the odd one out, being a PS2-era Standard car in GT6. That won't be the case in GT Sport, as it'll get the same "Super Premium" treatment as the other 170+ cars in the game.
This still doesn't answer which car that is in the bottom left of the teaser image. Players don't have long to wait now; Kazunori Yamauchi's original tweet suggested this week, and we're already on Thursday. The last two car packs both arrived on Fridays, as well.
Meanwhile, the 2000GT, Diablo, Supra, and GT are all currently available in Gran Turismo 6. If you're looking to pick them up as prizes to revisit before they touch down in GT Sport, swing by our Seasonal Events forum.
Featured image courtesy of Boabdulrahman.
See more articles on GT Sport Game Updates and GT6 Seasonal Events.