Two years ago, I watched a game of basketball. It got me thinking: wouldn't it be great to see racing teams compete head-to-head against one another, just like teams do in other sports?
At first, I thought it might not be possible, but the more I imagined how fun it could could be, the more I realized I had to figure out a way to try it. After years of brainstorming and hundreds of hours of work later, I am happy to announce that idea has come to life as the GTPlanet League!
It brings a unique twist to racing, and it is probably unlike anything you have ever seen before.
How Matches Works
Two teams of four drivers compete against one another in a "match" consisting of a qualifying session and two online races in Gran Turismo Sport. A driver scores the first point for their team by securing the fastest lap in the qualifying session.
In the races, drivers score points for their team based on their finishing position: 1st place scores 8 points, 2nd scores 7, etc., and an additional point is awarded for the fastest lap in each race.
Race 1's grid order is determined by the qualifying session. Race 2 features a reverse grid based upon the finishing positions in Race 1. All drivers use the same car (which they are informed of ahead of time), but the track is unknown to the drivers until qualifying begins.
Needless to say, things can get pretty wild, especially in the second race. Every position matters. Even the slowest drivers on track can win or lose the match for their team, and if the position points are tied, the winner could be determined by the driver who earns the fastest lap.
How the Season Works
The GTPlanet League's first season consists of two phases. Phase 1 is a traditional round-robin tournament: each team competes in a match with every other team.
The win/loss results from the round-robin matches are used to seed a bracket for the single elimination tournament in Phase 2. The last team standing in the tournament is crowned as the GTPlanet League Champion.
Teams can use different driver line-ups in each match, but drivers cannot compete for multiple teams.
Meet the Teams
We are honored to host four of the most prestigious teams in sim-racing in the inaugural season of the GTPlanet League. Their driver ranks include the best Gran Turismo players in the world, including multiple 2019 FIA GTC Nations Cup World Tour champions.
Team Redline
Founded over 19 years ago, Redline could be considered the original sim-racing team. It has also been one of the most successful: Redline drivers have won the $1-million Visa eRace in Las Vegas, multiple iRacing World Championships, and more.
Redline's roster for the GTPlanet League is formidable, including FIA GTC World Tour Nations Cup champions Mikail Hizal (TRL_LIGHTNING) and Adam Tapai (TRL_ADAM18), and World Tour podium finishers, Manuel Rodriguez (TRL_MANURODRY) and Baptiste Beauvois (TRL_TSUTSU). Other drivers include TRL_PERPI, winner of the Nissan Juke GT Sport Tournament in 2017, and Lars van Vark (TRL_LAVA), a high-level competitive kart racer in Europe.
Williams Esports
The Williams name needs no introduction to motorsport fans. As part of Williams Formula One, Williams Esports has quickly made a name for itself as one of the hottest teams in sim-racing.
Its driver roster includes many familiar names and faces from both the FIA GTC World Tour and the GTPlanet community, including GT Academy finalist Adam Suswillo (Williams_Adam41), Coque Lopez (Williams_Coque14), Giorgio Mangano (Williams_Gio), Carlos Salazar (pcm_stj), and more.
Lazarus
Lazarus is the largest esports organization in Canada and ranks third worldwide among all esports teams for revenue in 2019. It is widely known for its success in Forza Motorsport, and this year, it has quickly assembled an elite Gran Turismo team consisting of FIA GTC World Tour veterans.
Lazarus' star-studded roster includes Jeffrey Gallan (LZR_LLOYDZELITE), Martin Grady (LZR_Tidgney), Lewis Bentley (LZR_Lewis), Matthew Thomas (LZR_Thomas), Vincent Rigaud (LZR_SkyPikmin), and more.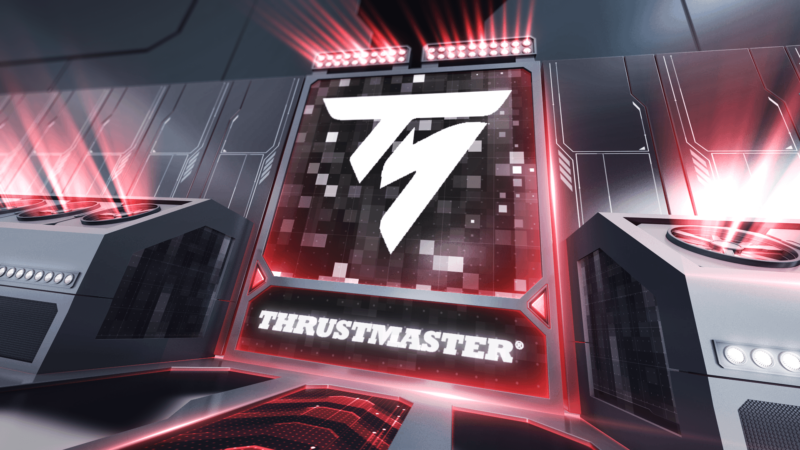 Team Thrustmaster
Thrustmaster is another name which needs no introduction. The famed gaming accessory manufacturer has partnerships with the likes of Polyphony Digital and Ferrari, and now it is ready to make its mark in the world of competitive sim-racing and the GTPlanet League.
The Thrustmaster roster consists of drivers exclusively from the Americas, including 2019 FIA GTC Nations Cup World Tour champion Nicolas Rubilar (FT_NicoR), Adriano Carrazza (UDI_Didico15), Randall Haywood (ORIGINALS-14), and Angel Inostroza (FT_Loyrot).
How to Watch
Every match of the GTPlanet League is streamed live on our YouTube channel, every Sunday through October 20 at 18:00 UTC.
Our next event will be broadcast on Sunday, October 6, in the scheduled stream below:
Be sure subscribe to our YouTube channel and turn on notifications to receive an alert when we go live. Our team of professional commentators stand ready to talk you through all the action, including Chris McCarthy, Chaz Draycott, Andrew Mather, and Howard Mitchell.
We are officially announcing the League today, but the first matches of Phase 1 were already held on September 22 and 29. To get caught up, you can watch the archived streams of Round 1 (Williams vs. Thrustmaster / Lazarus vs. Redline) and Round 2 (Lazarus vs. Williams / Thrustmaster vs. Redline).
This weekend's event — the final round of Phase 1 — could be the most dramatic yet. Both Redline and Williams are undefeated heading into their match, while Thrustmaster and Lazarus are both still seeking their first victory. The winners will secure the top seeds in the tournament, which could ultimately determine who survives to the championship match.
We have a lot more to bring you with the GTPlanet League over the coming weeks, including a special guest on next week's stream. Subscribe now and stay tuned!
More Posts On...