McLaren Racing, the motorsports arm of the McLaren group, has launched a new, in-house gaming center called McLaren Shadow Studio.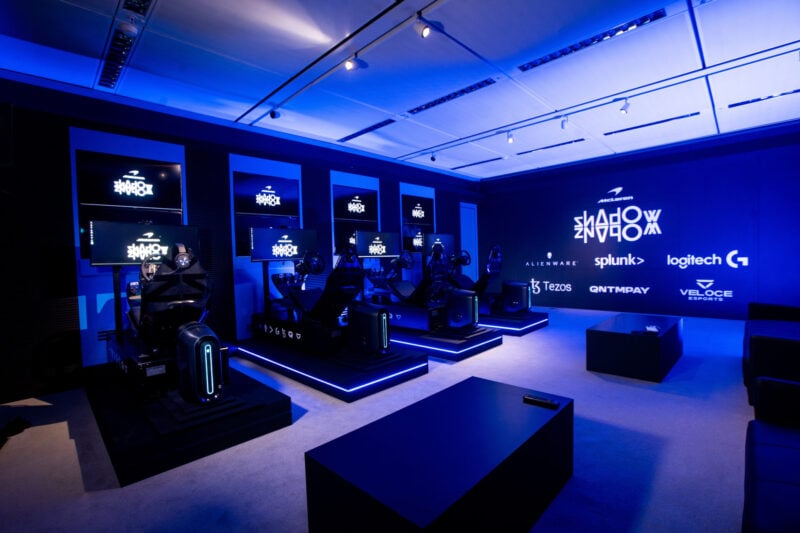 The studio provides a space within the McLaren's headquarters, the McLaren Technology Center in Woking, to support the company's esports ambitions – specifically the McLaren Shadow esports team, which competes in a number of disciplines including F1 Esports.
This new space will be a dedicated zone not only for the McLaren Shadow drivers to take part in their races, but also train and produce esports content. As you might expect, it contains four full racing rigs, but also tables and sofas – which could be used for filming but also for VIPs to watch the racing action.
McLaren's partners have been an integral part of creating the McLaren Shadow Studio. Alienware has provided its Aurora R10 PCs and curved gaming monitors for the rigs, while Logitech G – with whom McLaren also partners on the Logitech McLaren G Challenge – provides the G923 racing wheels and pedals, Pro X headsets, and webcams.
Data analysis from partner Splunk will also help with McLaren Shadow's progress, with live dashboards to assist the drivers in finding those vital tenths of a second.
In addition, fans will be able to visit the studio too. McLaren's digital banking partner QNTMPAY will be developing a engagement program which will allow fans to visit, and even experience, the McLaren Shadow Studio for themselves, Blockchain partner Tezos will offer NFTs (non-fungible tokens) as part of the fan experience.
While we don't know when fans will be able to see the studio in action, the facility is officially open now, and will doubtless debut in an official McLaren Shadow event soon.
See more articles on McLaren.