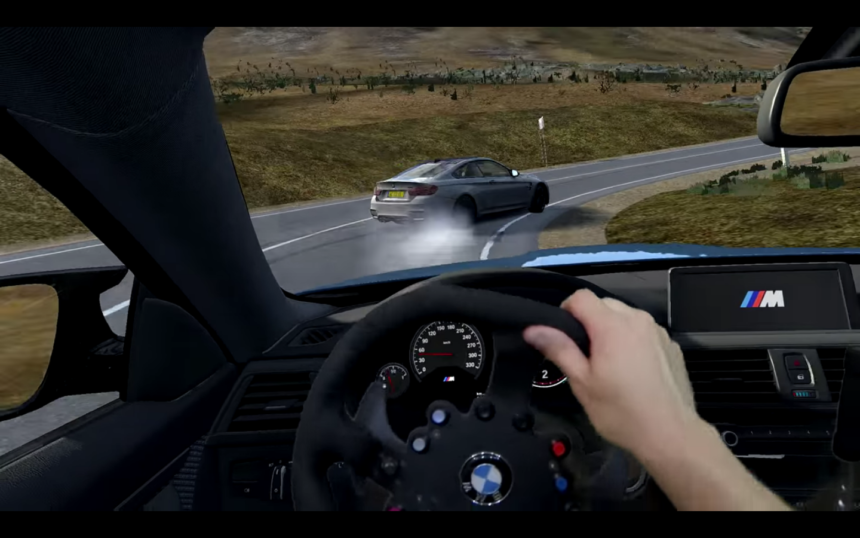 Once you witness the level of immersion VR headsets have to offer the driving genre, the world of racing as you know it will likely change tremendously. With VR being one of the most advanced and anticipated additions to the driving genre, we're excited about all the possibilities. We're not alone, either: Marcel Pfister has been presenting its abilites using green-screen technology, to better convey what players will witness when they strap in. His latest video highlights one form of driving where being able to look out the side windows is of the utmost importance: drifting.
Marcel's first drifting session held in Assetto Corsa presented the adaptability of the device in a slightly different environment. This time the camera doesn't move as much and we only get to watch the action from one angle, but we can't complain as that allows us to carefully observe an interesting track mod for Asseto Corsa – the desirable Romanian road Transfagarasan.
Marcel took one of the latest entries of the M-badged BMW models for some sideways activities, so watch the video above and have a pleasant trip. You can also have a look at his previous videos. If you're interested in replicating the process, check this tutorial.
More Posts On...
The original comments for this post are no longer available.