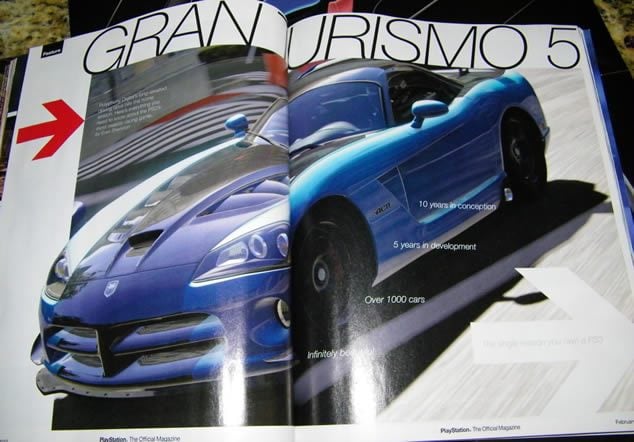 Our own user Digital-Nitrate has discovered an early copy of the February issue of the Official PlayStation Magazine, and it's got some pretty incredible news! Indy ("IRL") cars have been confirmed, in addition to "weather effects, as well as night racing for all tracks"! Here's a nice little summary of everything that's discussed and confirmed:
1,000+ vehicles
All vehicles have modeled cockpits (170 premium cars will have interior damage modeling)
All vehicles will have both physical and mechanical damage modeling
Indy (IRL) cars and tracks
NASCAR cars and track
Up to 16 players online
High-definition video uploads directly to YouTube
Multi-display rendering
Head-tracking
Full weather and night racing on all tracks
Night/Day on all tracks
See more articles on Indy Cars, Night Racing, and Weather.
More on Gran Turismo 5