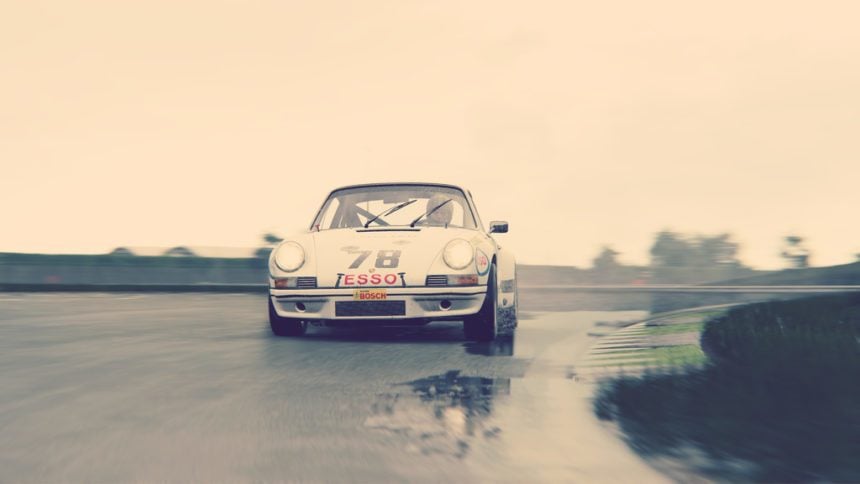 A new weekend-only flash sale has popped up on the North American PlayStation Store. With it comes plenty of racing game deals, offering huge discounts on some recent releases.
Arguably the biggest deal is on Project CARS 2. Slightly Mad's 2017 sim racer is a steal at $20.39 (read our review here). Or you can step up to the Deluxe Edition, which includes the Season Pass, for $35.99. That includes four expansions, two of which are already available (the Fun Pack, and the just-released Porsche Legends pack).
If you're looking to dip your toe in the world of PCARS, the first game is also on sale. It's up for $7.49, or a tenner for the Complete Edition.
Maybe rallying is more your thing right now? Kylotonn's WRC franchise gets big discounts here, with the newest release, WRC 7, available at only 40% of its usual price. We were big fans of it in our review, and the current Esport championship is a serious challenge for any sim racer.
There's also some two-wheel goodness in the mix in the form of MotoGP 17 and Ride 2. Don't forget about the PS3, either: the Grid series is available on Sony's older system for super cheap, as well as some older F1 titles.
Finally, The Crew is on sale again. The sequel was pushed back to the middle of this year, meaning we should start hearing about it soon. If you want to get a jump start on exploring Ubisoft's shrunken-down version of the US, there's no time like the present.
PlayStation Flash Sale: Racing Game Discounts
Featured image courtesy of FlyPT.
More Posts On...