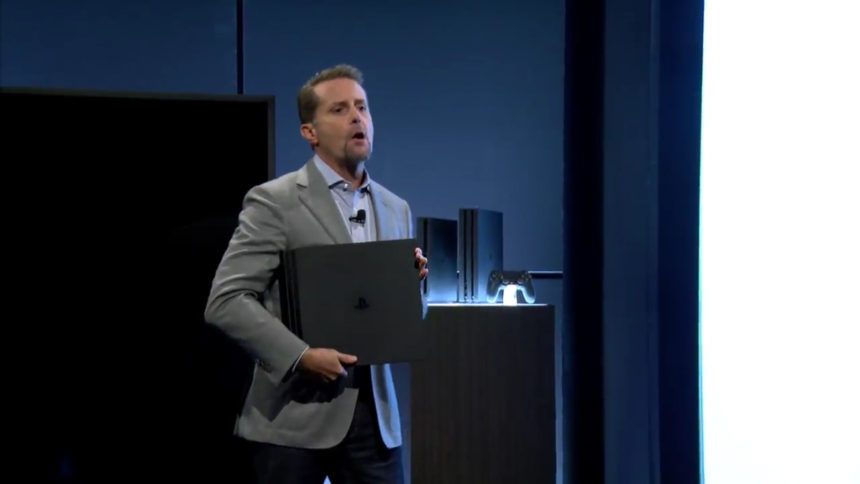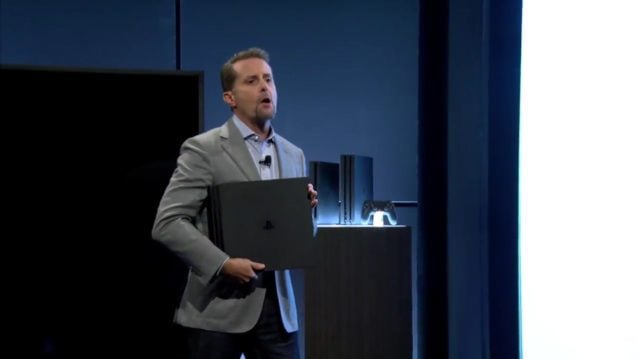 The rumors of a more capable and better-equipped PS4 console, once referred to as the PlayStation 4K and PlayStation 4.5, has been a storied journey. Earlier this year, Sony's Andrew House confirmed the development of this then mystery machine, putting an end to the longstanding rumors just days before E3.
While the console wasn't presented at the gaming extravaganza, House assured inquiring minds that the reasoning behind that decision was to ensure there were enough experiences to showcase the new system in its entirety, when speaking with The Financial Times.
Today marked such an occasion as Sony's Interactive Entertainment CEO took to the stage at this afternoon's PlayStation Meeting to discuss the future of the brand, revealing the name for the NEO-codenamed console: PlayStation 4 Pro.
As reaffirmed by House, PS4 Pro will not supersede the existing PS4 currently available. Instead, the two will co-exist alongside one another, offering a viable alternative to those wanting the bleeding edge of technology readily available in a gaming console, or an option to those that haven't yet made the jump to the platform.
Featuring an upgraded GPU, boosted CPU clock, and a 1TB HDD, the PS4 Pro will support 4K resolution, and with the added benefit of HDR this is more than a refresh. As expressed by House, it's offering the gamer a breadth of options in playing today, tomorrow, and in the future.
The two models won't divide the player base, with both capable of playing the same games, making use of the same PSN store, connecting to the same communities, and offering the same user experiences. Additionally, both will support PlayStation VR when it releases next month.
While not until the holiday season of 2017, the PS4 Pro will go head-to-head with the refreshed Xbox One console, currently known as Project Scorpio. It will be an interesting topic to keep tabs on moving forward, with the current specifications of Scorpio it stands to reason there will be a price premium between the two.
PlayStation 4 Pro releases on November 10th for $399.
More Posts On...
The original comments for this post are no longer available.