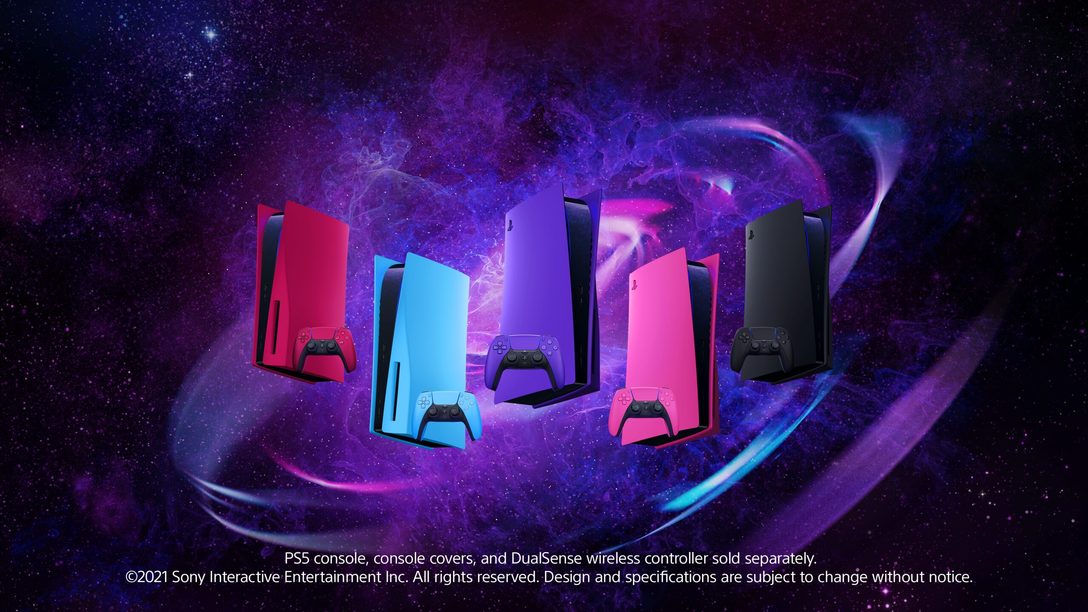 At long last, over a year since its launch to market, Sony has revealed a range of faceplates for the PlayStation 5 console designed to switch out the original white for a much-needed splash of color.
It's a feature Sony has actually been teasing for a good long while, with the removable faceplates playing a major role in the teardown video in October 2020. We said at the time that these looked ripe for official or third-party customization, although a couple of attempts at making unofficial items have been roundly shut down by Sony's legal team.
However, there is now an official option, which will start to arrive through the first half of 2022, depending on your territory.
The five colors available are Midnight Black, Cosmic Red, Nova Pink, Starlight Blue, and — saving the best until last — Galactic Purple. You'll be able to buy both official front and rear faceplates for your PlayStation 5 console itself and DualSense controllers in the same colors.
For now the items will only be available separately, and Sony hasn't announced any plans for bundles or to ship consoles with these colors out of the box. However, the Midnight Black and Cosmic Red DualSense controllers are already available, and the other items will roll out starting in January 2022.
You'll be able to pick up the new items across most of Europe, North America, South-East Asia, Australia, and New Zealand, with customers in the USA, United Kingdom, France, and Germany getting the chance to buy the Galactic Purple DualSense from PlayStation Direct on January 14, and the black and red console covers on January 21.
Other retailers will see stock of these items arriving in February, while both the blue and pink pieces and the purple faceplates will come at a later date.
The faceplates will come in at $54.99 for either disc or digital editions of the consoles, with prices in other regions yet to be announced. With the Cosmic Red Dualsense controller already on sale at $74.99/£64.99/€74.00, we'd expect the other colors to match this price.
Of course these are only the first of what we expect to be many colors and designs of both faceplates and covers, and with the launch of Gran Turismo 7 just around the corner we'd wager the chances of a limited edition GT7 PS5 just got a whole lot higher.
See more articles on PlayStation 5.