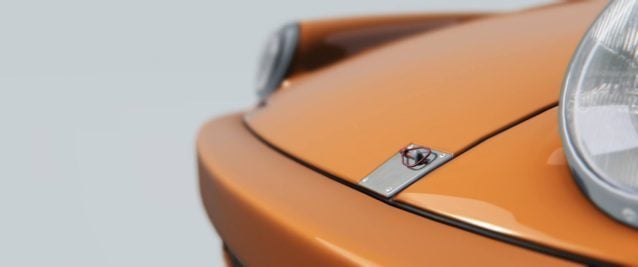 As has been the story for the past several weeks, Kunos Simulazioni are full steam ahead leading up to the games release on the PlayStation 4 and Xbox One later next month. Recently the team have begun to trickle content relevant to the game that will be available on the day of the console launch, or some time thereafter.
First up was the Group 5 monster, the Porsche 935/78, nicknamed "Moby Dick" because of its large size and overhangs that was developed under Norbert Singer. Following that was the lesser-known sportscar from the Czech Republic, the Praga R1. A track weapon first and foremost, the R1 is powered by a Renault Formula-sourced engine outputting 210 horses, and with looks that were inspired by prototype endurance racers it will likely carve through corners with ease.
Now the team have revealed another car set to be included in one of the two Porsche DLC packs set for release later this year, the 1974 911 Carrerra RSR. Originally introduced in 1973, the RSR was a factory-built racing machine loosely based on the road-going Carrera RS.
After showing its potential by winning its debut race at the 24 Hours of Daytona in February of 1973, the RSR immediately set itself up as the car to beat that season. Further victories were added to its resume at the 12 Hours of Sebring and Targa Floria of the same year. The RSR was upgraded with a 3.0-liter engine to compete at the 24 Hours of Le Mans; an upgrade that would eventually lend itself to an entirely new car that would continue its predecessors dominance.
While a release date has yet to be officially announced, the partnership will result in 20 cars from the Stuttgart automaker spanning across two car packs and will be available on the PlayStation 4, Xbox One, and PC platforms. There are just a few weeks remaining until console racers can experience the game for themselves when it releases in late August.
Remember to stop by our Assetto Corsa sub-forum for more discussion and in-depth analysis.
See more articles on Assetto Corsa DLC and Porsche.