The latest "Update 2.0" for Project CARS 2 brings a whole host of fixes and improvements to the racing title. These changes include tweaks to sound design, AI behavior, and driving assists on gamepad. Changes to the user interface have also been made, introducing features like a new pit stop progress indicator and race countdown for online lobbies.
A welcomed new addition to the PS4 platform is support for external applications. This feature will allow players to link compatible apps such as Crew Chief and Dash to enhance their gameplay experiences with other devices.
One of the major tweaks addresses the qualifying bug that was present in career mode. Skipping to the end of a qualifying after setting your time would lead to the other racers setting improbable lap times. All things considered, this was a huge stumbling block for most players and halted career progression. Early player reports suggest update 2.0 stops this from happening.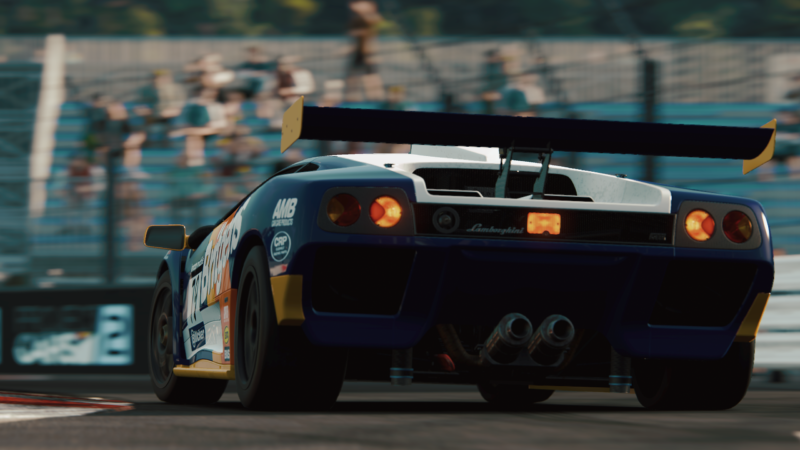 There's no word on an Xbox One patch yet; hopefully it won't be too far behind. The full list of patch notes are listed below:
• Improved driving line assist.
• Various AI behavioural and race line improvements.
• Multiple improvements and enhancements to multiplayer, and lobby handling.
• Improvements and enhancements to audio and sound effects.
• Improvements and enhancements to replays and replay cameras.
• USB keyboard support improved.
• Improvements, enhancements and fixes to Career flow.
• Enhancements to various cars' handling and standard setup improvements.
• Tweaks and fixes to Achievement / Trophy unlock logic.
• Tweaks and fixes to setup UI and flow.
• Improved default assists for gamepad users.
• Fixes and improvements to headlights and brake lights.
• Fixes and improvements to ICM appearance and functionality.
• Improvements and enhancements to steering wheel support.
• Fixes and improvements to certain weather / tyre combinations.
• Optimisations to tracks across the game.
• Myriad render and performance tweaks and improvements.
As always, be sure to check out our Project CARS 2 forum for more analysis and discussion of the latest patch!
See more articles on Project CARS 2 Game Updates.