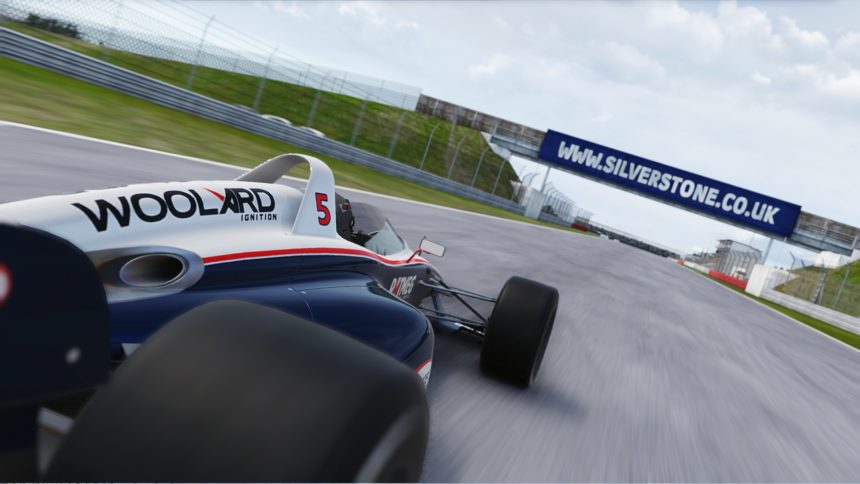 Did you catch all the action at the British Grand Prix last weekend? Raring to set your own open-wheel lap time around Silverstone? Slightly Mad Studios has lined up a new Project CARS 2 community event that you should find appealing, then.
Admittedly, you won't be running in Ferrari or Mercedes' latest F1 entrant. No, for this challenge, players will be strapping into SMS' fantasy creation, the Formula X. It's going to require every ounce of your concentration, too. Not only does this monster boast 1150hp and a wailing V12, it's capable of 240mph given enough room. How close will it get to that ceiling at Silverstone? It's your mission to find out.
The truly masochistic amongst us will be slightly disappointed to hear that the weather forecast only calls for heavy cloud coverage. That's right, no rain here (thank goodness). As ever with these events, tuning is open, allowing you to fine-tune the X to your personal tastes. You'll want to open up those gear ratios, as the car will butt up against the 193mph limiter insanely quickly in stock form.
As of the time of writing, the fastest lap on the leaderboards (on PS4) is a 1:28 dead. No doubt, with a bit less than a week to go, that time will drop further. Good luck!
300ZX GT Challenge
Track: Silverstone Grand Prix Circuit
Cars: 2018 SMS Formula X
Weather: Heavy Cloud
Class: Formula X
Minimum Grade: U100
Fixed Setup: No
More Posts On...