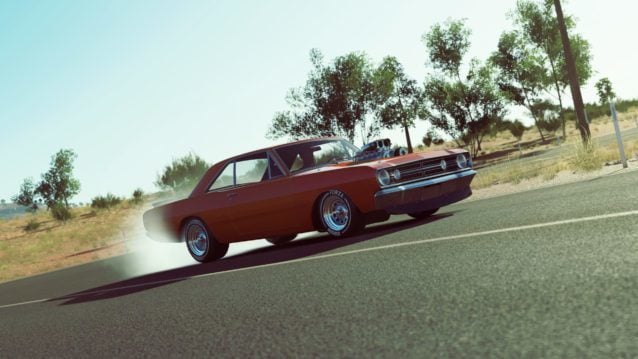 Even though spring in the land down under technically takes place during the months of September, October, and November, it's springtime in the digital world of Forza Horizon 3. And with that, comes the newest assortment of Forzathon challenges all bundled under the title of "Spring Is In The Air."
This time around, there are two vehicles for players to obtain. The first is the 1968 Dart Hemi Super Stock Horizon Edition, which provides racers with the helpful Credits Boost bonus to go along with the insane engine putting out over 900 hp.
The second car is sure to be a hit for those who've ever watched Wayne's World. Yes, you guessed it, the 1977 AMC Pacer X is now back in the Forza series after it was last seen on the Xbox 360, in Forza Motorsport 4. No, this is not the exact model used in the movie (the 1976 non-X Pacer), but this is as close as we'll get to seeing the Mirthmobile in FH3.
Here is what you'll have to do in order to relive that "Bohemian Rhapsody" introduction and to earn a few other goodies:
Pace Yourself

–

Complete a Race in an AMC car to receive a Barn Find Rumor

Sewing Machine

–

Perform 10 Threading the Needle Skills to receive 50,000 CR

Back-half Breakout

–

Complete 3 Drag Races to earn 55,000 XP

Triple Out

–

Finish in the Top 3 of an Online Race to win the Dodge Dart Super Stock HE
As usual, this weekend's Forzathon closes its doors on Monday, April 10, at midnight Pacific Time, meaning you have a bit of time left to drive a part of the Wayne's World legacy.
More Posts On...