The latest Forzathon challenges are now live for Forza Horizon 3 players. The focus for this weekend is all on hypercars. Going under the name "Speed Is Key", the newest challenges will see players putting their foot down in the world's fastest cars.
Players will have the opportunity to win this weekend's main prize car, the Jaguar F-Type Project 7 Horizon Edition, as well as the usual assortment of credits, XP and wheelspins.
The "Release The Beast" objective will require players to get 3 stars on a single Speed Trap in order to acquire the Jag.
The rest of the challenges are listed below: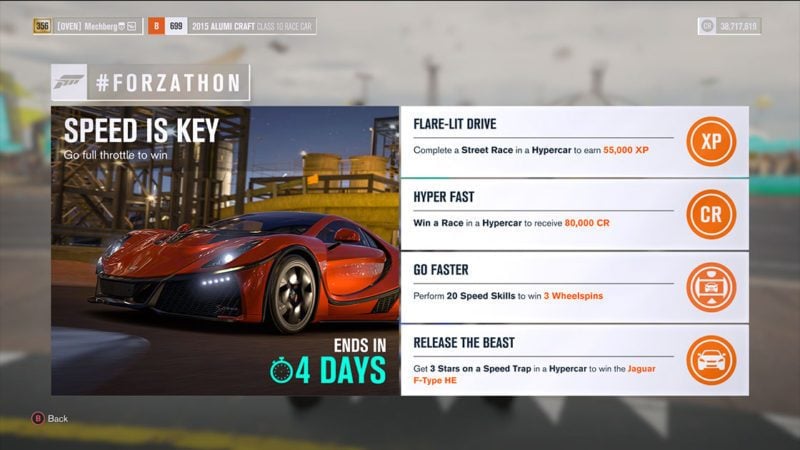 Flare-lit Drive – Complete a Street Race in a Hypercar to earn 55,000 XP
Hyper Fast – Win a Race in a Hypercar to receive 80,000 CR
Go Faster – Perform 20 Speed Skills to win 3 Wheelspins
Release The Beast – Get 3 Stars on a Speed Trap in a Hypercar to win the Jaguar F-Type HE
This weekend's Forzathon runs until October 10. For tips, tricks and discussion on the latest challenges, be sure to drop by the dedicated forum thread.
With Forza Motorsport 7 now available across the globe, we wonder when Turn 10 will start up the Forzathon events in the circuit-based racer. The company has already detailed the FH3 events all the way to November — hopefully, the wait isn't that long.
Featured image courtesy of Luminis
See more articles on Forzathon.