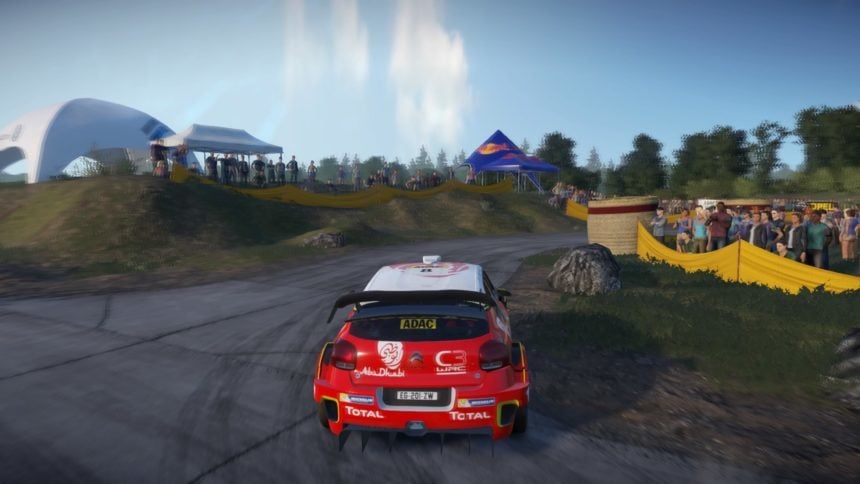 After a difficult start in Monte Carlo, the second round of the WRC Esports Championship is now underway. Participants are now tasked with taking on the fast and frantic Rallye Deutschland.
The German rally is quite the opposite of the last round's offering and is sure to ignite some blistering competition. The first challenge takes place on a short Special Stage before focus shifts to the German Epic Stage.
Arena Panzerplatte is a rapid 1.8-mile sprint around one of the fastest sections on the Rallye Deutschland track. Long straights are accompanied by the occasional sharp turn. Those who master the handbrake will be able to push ahead of any leaderboard rivals.
Mittelmosel continues the fast paced nature of the Special Stage as an 8-mile thrill-ride offering the full extent of what Germany has to offer. It's pedal to the metal for a lot of the stage as you race through German countrysides but be weary of the turns because when they do appear, they're as sharp as it gets.
One of the more interesting parts of the rally is the massive incline changes during the run. There's uphill climbs and downhill sprints aplenty so don't fall into a false sense of security. For the first time in the championship, weather conditions aren't clear, with a rainy sky posing an elemental challenge.
Round two started yesterday and comes to a close on February 11. Participants get five attempts at the challenge, with the best overall time being used for the final leaderboard. If you want to compete, you can find the event straight from the main menu under the "Challenge" option. Results and championship standings will be updated on February 12 and shared on the various WRC game social media channels.
WRC ESports Championship – Round 2: Rallye Deustchland
Stage 1: Arena Panzerplatte Special Stage (100% Tarmac) (Sunny Day)
Service Area Break
Stage 2: Mittelmosel Epic Stage (100% Tarmac) (Rainy Morning)
More Posts On...