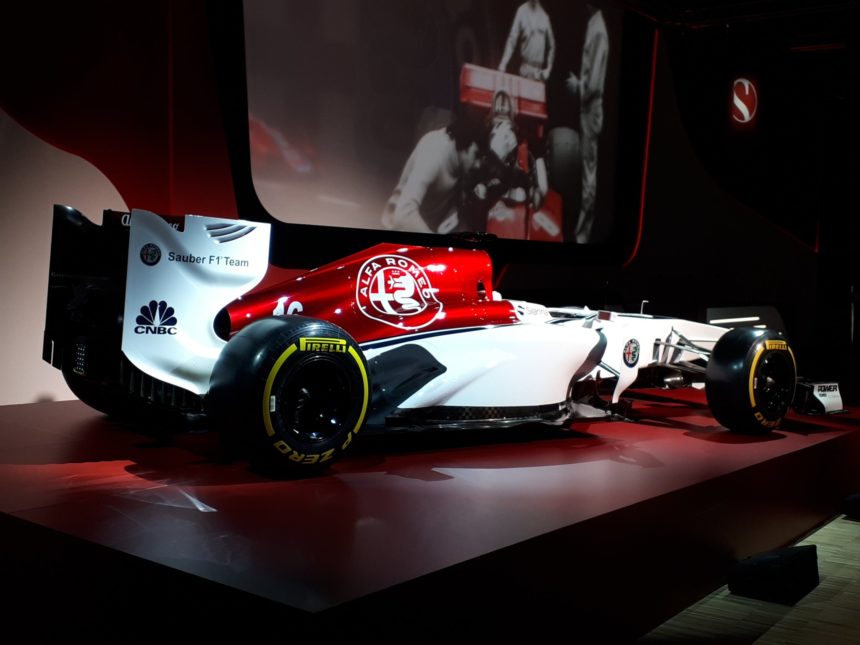 Hot on the heels of Alfa Romeo returning to F1 with Sauber in 2018, the team has revealed its new livery concept. As expected, the livery features significant branding from Alfa Romeo, the Swiss team's new title sponsor.
The livery in question, shown off on this year's C31 chassis, reveals a tasteful red and white design. While it may not be to everyone's taste, it's worth pointing out this is only a concept. The final design could very well change before the lights turn green in Australia next year.
The team also revealed Charles Leclerc and Marcus Ericsson as its 2018 racing talent. Even better, Antonio Giovinazzi will serve as the team's reserve driver. Sauber's multi-year deal with Alfa Romeo includes strategic, commercial and technological cooperation.
There's little doubt Sauber will have closer ties to Ferrari thanks to this deal with Alfa Romeo. The Milan-based automaker returns to the sport after more than 30 years. As of 2018, the Swiss team will go by the name of Alfa Romeo Sauber F1 Team. The end goal will be a more competitive future, something Team Principal Frederic Vasseur is aiming for.
All things considered, it looks as if Sauber will serve as a feeder team for Ferrari, similar to Toro Rosso and Red Bull. With that said, it looks as if the Swiss team could become a reckoning force on the grid.
As an aside, many U.S. fans will find the car's CNBC sponsorship to be a little off-putting. While a different network than NBC Sports, it will only remind fans that coverage is moving to ESPN in 2018. Needless to say, the change has seen a fair share of criticism, perhaps more so even than the new F1 logo.
More Posts On...