If you've been following the F1 Esports Championships for the last two years you'll have seen some pretty impressive racing. Some of the world's top virtual racers have been plying their trade for the Formula One teams' official esports teams.
They're getting to be household names too, particularly if you follow other esports events. Mercedes is fortunate enough to have double-world champion Brendon Leigh on its books, while McLaren Shadow counts Bono Huis and Enzo Bonito among its drivers.
But there's still one name missing from the virtual grid, and it's arguably the biggest name in the real F1 world: Scuderia Ferrari. Until now, the prancing horse had declined to make its esports bow — but this is all set to change.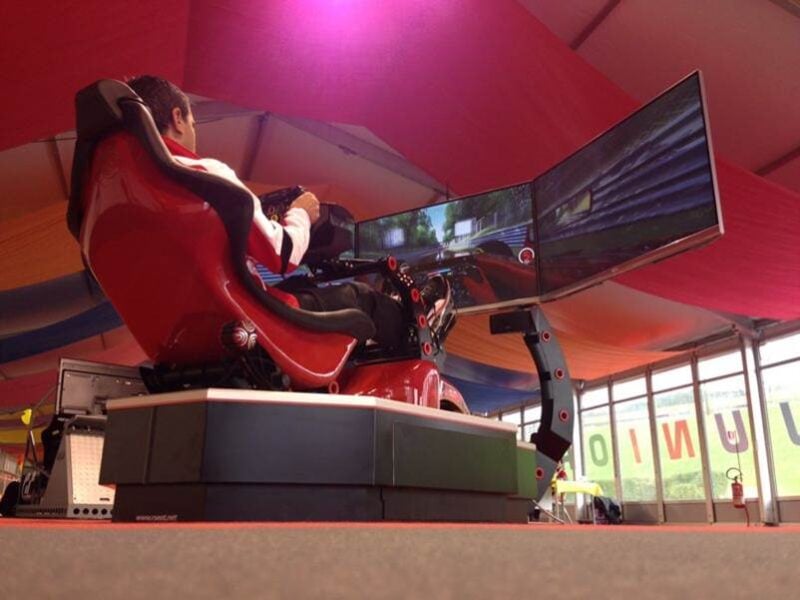 Scuderia Ferrari has now decided to create a special virtual section within the Ferrari Driver Academy (FDA). It's yet to announce any of its drivers who'll participate in the championship in September, but it will take part in July's Pro Draft. That will see drivers facing off against each other in order to make the cut for selection by the race teams, and each team must pick at least one driver from the Draft.
All ten of the real-world teams will then participate in the twelve-race championship, from September through to December. The races will cover four live events, and there's an increased total prize fund of $500,000.
Julian Tan, head of growth and F1 esports at Formula 1, said:
"It's incredibly exciting to welcome all 10 teams to take part in the 2019 F1 New Balance Esports Series for the first time. Last year saw amazing growth for the series and with the commitment of Ferrari completing the virtual grid, we continue to elevate the series to greater heights as we further align our virtual and real world sports, creating one of the world's most innovative esports offerings whether in motorsports or beyond. As the 10 teams all vie for a cut of the $500,000 prize fund, this is going to be the biggest season to date."
Featured image courtesy of F1esports.com.
See more articles on 2019 F1 Esports Championship and Ferrari.