After months of teasers and rumors, the Tesla Model Y is here. Launched at an event at the company's Los Angles design studio, it's Tesla's take on the compact SUV craze.
Built on the Model 3's platform, it's the fifth vehicle from Tesla since the Roadster kicked things off in 2008. For those playing along at home, the Model Y now completes Elon Musk's rather groan-inducing naming scheme. Arrange four of Tesla's vehicles together and they spell out "S3XY". We await the inevitable trio of Models B, O, and I for a real '90s nostalgia moment.
Due to its connection to the Model 3, the Model Y shares about 75% of its components with the car. Not that that's a bad thing: the Model 3 has already proved itself to be a solid entry into the EV market.
Currently, the Model Y will come in three flavors. On the low end, buyers can spec a rear-wheel drive, Long Range model. For those looking for more all-weather capability, there's the dual motor Long Range. Finally rounding out the trio is the Performance variant of the crossover.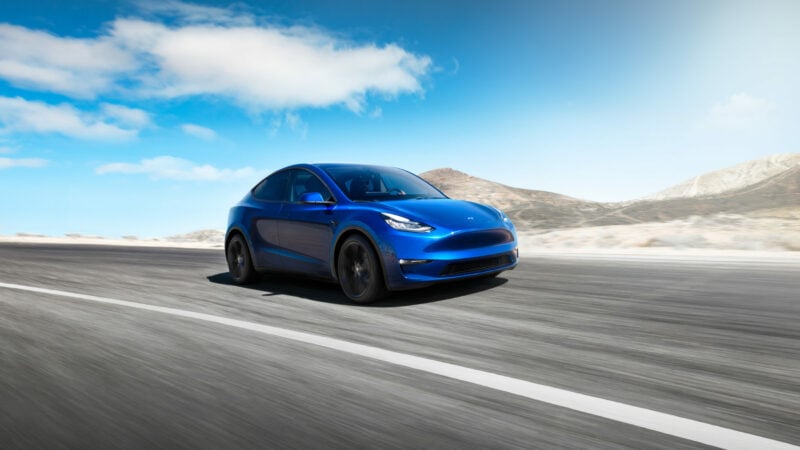 There is a cheaper Standard Range model that's slated for 2021. It should share most of its component with the $35,000 Model 3 upon its release and come in around $40,000.
As it stands now, for the rear-drive Long Range spec Model Y, you're looking at a starting price of $47,000. This gets you 300 miles of range, a 0-60 time of 5.5 seconds, and 130mph top speed.
Adding in the dual-motor bumps the price to $51,000 and drops the range to 280 miles. However, it will snap to 60 in just 4.8 seconds and carry on all the way to 135mph.
The Performance raises the price even further to $60,000 with the same 280-mile range. But as its name suggests, you do get an incredibly quick compact crossover. The 0-60 time is on par with supercars at 3.5 seconds and the top speed raises to 150mph.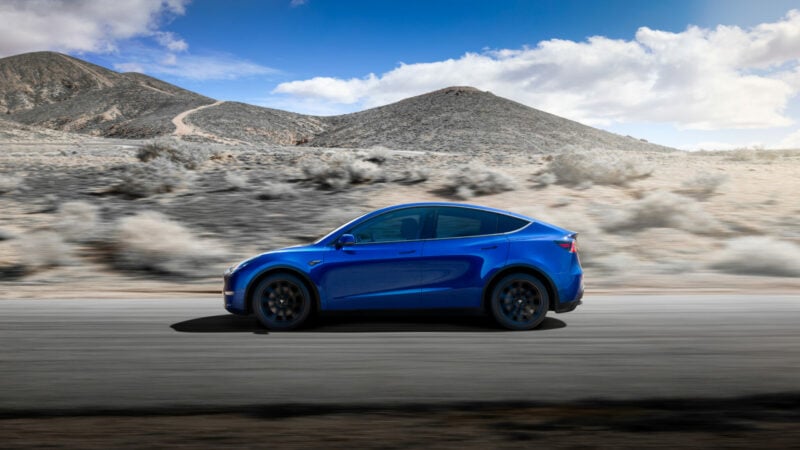 Like other Tesla models, optional extras are few and far between. For $3,000 you can add Tesla's Autopilot to any of the three models and for $5,000 you can opt for limited self-driving functionality. Musk did say that if laws allow an upgrade could expand the self-driving capabilities in the future.
There's also a $3,000 option to add two additional seats and bring the total to seven. How seven people fit in the Model Y is a bit of a mystery though considering the rear roofline. Presumably, the seats are meant for small children since trying to fit an adult back there would be a challenge.
If you want to get your hands on a Model Y, Tesla is currently taking orders. All it requires is a $2,500 deposit. However, don't expect to get your Model Y anytime soon. Deliveries for the compact crossover won't start until the autumn of 2020.
More Posts On...